As you drive or walk down the streets of Barrie, do you ever stop and wonder what or who they are named after?
Like many cities, some of our roads and buildings bear the names of soldiers, politicians and individuals of influence whose contributions have been chronicled or published and are ingrained in our history.
But what about the people who have been overlooked?
Barrie's Theatre by the Bay answers this question and is bringing the name Fanny 'Bobbie' Rosenfeld into the spotlight in more ways than one.
Back in July, after a successful campaign led by Theatre by the Bay artistic director Iain Moggach, Mayor Alex Nuttal proclaimed that Aug. 30 will henceforth be Bobbie Rosenfeld Day in honour of the acclaimed athlete.
Aug. 30 also marks the opening night of the world-premiere production that brings the life and trials of Rosenfeld to the stage.
Before the curtains rise, I had the opportunity to ask Bobbie director Lynn Weintraub a few questions about the upcoming production.
Richard: As an actor, director, and teacher with over 25 years of experience in the performing arts, how do you approach each project?
Lynn: I honestly approach each project differently. This particular play involved script development including two workshops and much collaboration with both the playwright and dramaturg before we even stepped into the rehearsal hall.
One constant in my process is the discovery of the underlying themes and recurring motifs within a piece. I seem to have a propensity for using toys as images ... a snow globe, a Rubik's cube. Bobbie unfolded in my mind as a kaleidoscope. The same pieces are shifted and rearranged over again throughout the narrative so we gain different viewpoints over time.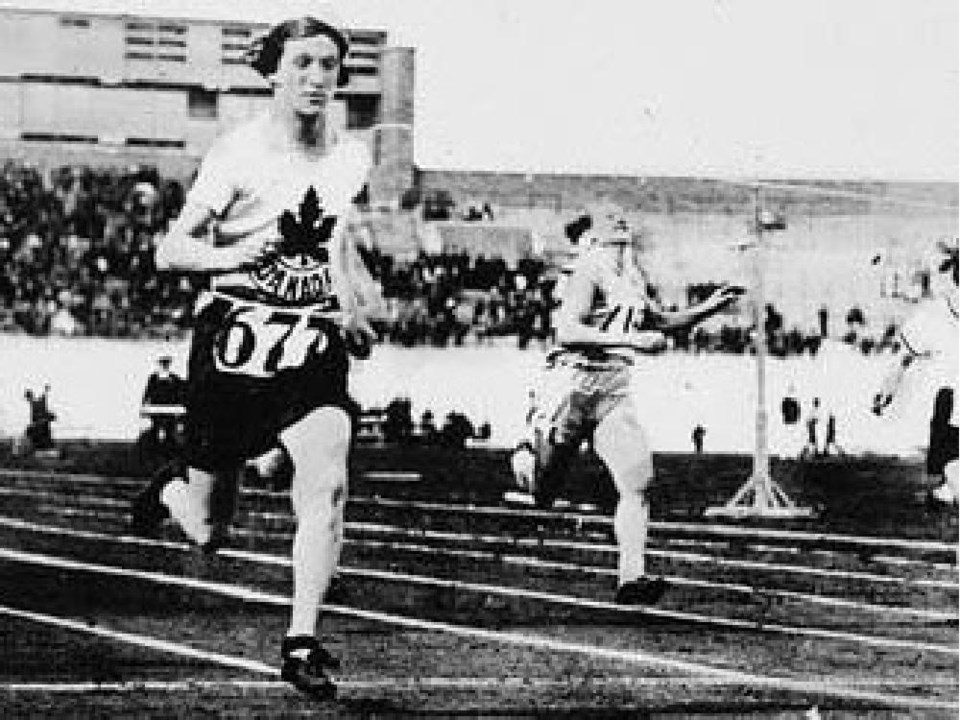 Richard: Was there anything specific about Rosenfeld's story that drew you to this project?
Lynn: The specificity and the universality, strange as that may sound. As a Jewish person, I relate to many of the Rosenfelds' experiences as well as the family dynamic. That's the specific. The universal is that we are sharing this story with a broader audience in Barrie and, hopefully, beyond. It's exciting to unearth the connections points and how this story resonates outside of a specific cultural context.
Richard: As an experienced director, what challenges and opportunities did you encounter with Bobbie?
Lynn: This experience was unlike most other shows for me. The expansive canvas of time and multiple characters necessitated a high level of collaboration and teamwork. Everything was in a constant state of change and metamorphosis, right up to the final days. Kind of like 'building the bicycle while riding it.'
Richard: Why is the story of Fanny "Bobbie" Rosenfeld important to tell, and what do you hope people walk away with after experiencing it?
Lynn: Fanny's story is one of perseverance and resilience. In today's world, we tend to want to try to eliminate obstacles and smooth the path forward. I'm hoping the audience will appreciate the aspects of privilege they enjoy and how lifting up others makes us all better humans. I also hope that the audience will appreciate that each of us has our own unique lens on the world and no one universal truth really exists. It's about perspective.
Richard: What three words would you use to describe this production?
Lynn: Heart, soul, spirit.
Richard: Are there any other Canadian women that you would like to see celebrated in their own premiere stage production?
Lynn: Lisa LaFlamme.
Bobbie runs Aug. 30 to Sept. 10 at the Five Points Theatre, located downtown Barrie at 1 Dunlop St. W. For more information and to buy tickets, click here. Stay up to date with Lynn Weintraub by visiting her official website here and her Instagram here. To read more about Bobbie Rosenfeld's life and accomplishments, click here.
What else is happening?
AUG. 30 — FEATHER FAN POP UP WORKSHOP: Barrie's Scarlet Studio House of Burlesque is offering a unique workshop opportunity to learn fan-ography with feather fans. In this 90-minute workshop, attendees will learn the basics of utilizing this staple of classic burlesque. For more information, click here.

ON DISPLAY UNTIL SEPT. 17 — PETRICHOR: A collaborative exhibition between artists Nicholas Crombach and Nurielle Stern, Petrichor engages with concepts including mythology, folklore, art history, horticulture, and archeology. Offering viewers an immersive environment rich with imagery and texture, Petrichor is made visually cohesive using large-scale skeletal greenhouse structures, dark walls, and cool lighting. For more information, click here.
SEPT. 8 — SINGLE MOTHERS: Playing between fury and foreboding, rage and introspection, is where you'll find Single Mothers. This dynamic, post-punk outfit hits Barrie as part of their tour and includes Mile End, Cudbear, and Scott Murray. For tickets, click here.
SEPT. 10 — THE PENSKE FILE: Hailing from Burlington, The Penske File have carved out their own slice of upbeat, melodic pop-punk that has audiences singing along. Touring Eastern Canada in support of their latest album Half Glow, The Penske File is joined by MakeWar, The Highdives, Northpark, and Debt Cemetery. For tickets, click here.
SEPT. 15 TO 22 — IN LIEU OF FLOWERS: Barrie-based theatre company Talk is Free Theatre (TIFT) brings their experiential approach to creation with a fundraiser to (almost) die for. In Lieu of Flowers features a line-up of seven mock-funerals for the fundraiser's top earners who are treated to their own theatrical fun-erals and performances by TIFT artists. For more information, click here.