Family, friends and colleagues are mourning Alexandra Paul, a young Barrie mother, lawyer and former Olympian who was killed in a seven-vehicle pileup in Melancthon Township earlier this week.
Paul, 31, worked as a lawyer at Barriston Law in Barrie since being called to the bar in 2021 and was a well-known figure skater, having competed at the Sochi Olympics with her husband and ice-dance partner, Mitch Islam, in 2014.
According to Dufferin OPP, emergency crews responded to a serious collision involving seven vehicles, including a transport truck, on County Road 124, south of 20th Sideroad in Melancthon Township shortly after 3 p.m., on Tuesday, Aug. 22.
Paul, who police reported was travelling with her infant child, was pronounced dead at the scene, located about one hour southwest of Barrie. Several other people in the crash also suffered injuries, according to Dufferin OPP.
The couple's 10-month old son, Charlie, was transported by ambulance to a local hospital. He was later transported by ambulance to a children's hospital with non-life-threatening injuries.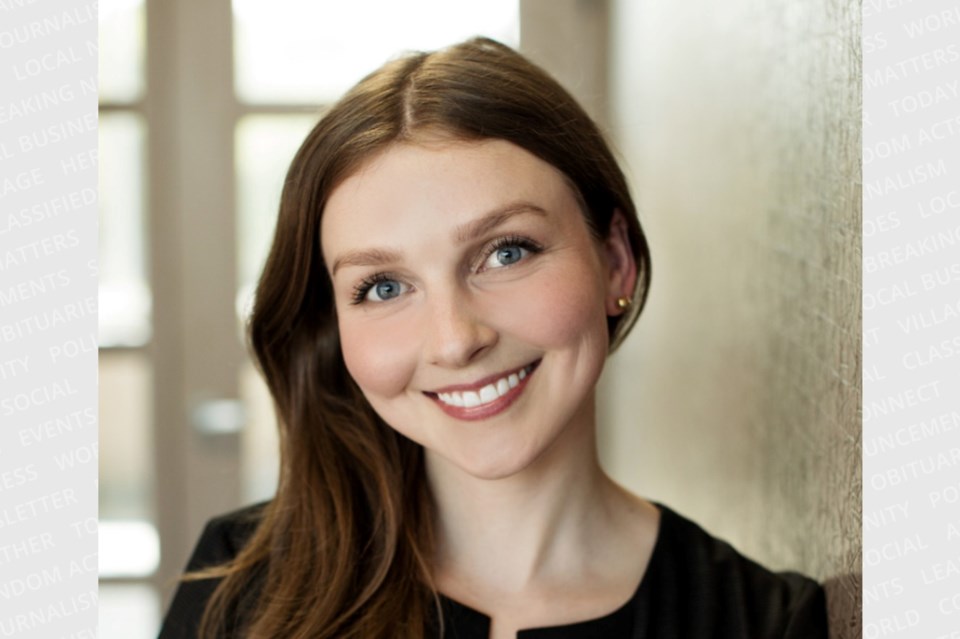 "The loss of Alex as a friend and colleague has been devastating to everyone at Barriston Law. Alex came to us initially as a summer student, then articled with us, and then practised with us as a young lawyer after her call to the bar in 2021," Joanne McPhail, managing partner of Barriston Law, said in an emailed statement to BarrieToday.
McPhail described Paul as a valued member of the team and a close friend to many at the local firm.
"She attended our firm golf tournament just last week and was full of excitement about her future, as were we," McPhail said. "We will miss her joyful personality and her intense passion for her work and her family. She was kind, curious and driven in every endeavour she pursued.
"Our thoughts and hearts are with her young son, husband Mitch, and her entire family," she added.
Prior to pursuing a career in law, the Midhurst native was often seen on the ice. She and Islam began their partnership in February 2009 and just over one year later claimed a silver medal at the 2010 World Junior Championships, according to her official Team Canada Olympic biography.
The pair competed together at the Sochi Olympics in Russia, where they placed 18th overall. A month later, they skated their way into the top-10 at their first world championships.
Paul Matheson, co-owner of Mariposa School of Skating, where Paul grew up skating and where Islam currently works as head coach, told BarrieToday they are striving to respect the family's privacy during this "very difficult time" and was unable to provide an interview. However, he provided a statement sent out to club members this week on behalf of Debbie and David Islam.
"The tragedy that befell the Paul and Islam families on Tuesday afternoon is unfathomable," said the statement. "The outpouring of messages, texts, emails has been a testament to the lives that Alex and Mitch have touched. At an appropriate time, we will share these with Mitchell and Anne and Gord Paul. You all have your own grief to process and a need to help (that's what families do), but I ask that you continue to share your condolences and love through David and/or Debbie. As you no doubt can feel and sense, Mitchell will need time and space to deal with the loss of his perfect partner and mother to Charles.
"Our goal is to get Mitchell back to the rink as soon as he is ready. And even then, a hug, a squeeze and getting back to work (with deep ankles and good form!) will be the best for his soul," the statement added. "So many of you have said, '...if there is anything we can do...' At this juncture, this is all we ask."
The statement says a funeral service will be held for immediate family.
"If a decision is made to hold a visitation or reception, notification will be provided to all of you. We thank you from the bottom of our hearts for your love, friendship, and support," said the statement.
A GoFundMe page has been set up to help Islam and his son, having already raised $13,625 of its $40,000 goal as of 3:30 p.m., Aug. 25.
"Amidst this heart-wrenching situation, Mitch Islam finds himself confronted with the daunting reality of raising Charlie as a widowed father. As the Paul and Islam families navigate their way through grief and begin the healing process, numerous friends have expressed a desire to provide more than condolences alone," noted page organizer Dustin Leigh.
Leigh noted the fund will serve as a way for friends and family to contribute to Charlie's future.
"Your generous contributions will ease the financial burden on Mitch, giving him the necessary space to process his grief without the added pressure of an early return to work," he said. "The funds raised will go directly into Mitch's hands, empowering him to make decisions that best serve Charlie's well-being. Whether it involves securing resources for Charlie's future education, ensuring his day-to-day needs are met, or aiding Mitch in navigating the uncharted waters of single parenthood, your donations will have a profound and lasting impact.
"As a Canadian success story is tragically cut short, Alex will be remembered as a passionate, determined young lady who could illuminate any room she entered," Leigh added. "She was not only kind, educated, witty, and resolute, but Alex was also a staple in the international figure-skating community representing Canada at the Olympics. But above all, Alex will be remembered as a loving daughter, sister, wife, and mother to Charlie."
The police investigation into the cause of the crash is ongoing.