Canadians are feeling the strain of rising food prices, with 73% of grocery shoppers stating that the pace at which food costs have risen is causing them added stress, according to new research from Mintel. Furthermore, 94% of grocery shoppers agree that the steep rise in food costs is particularly unfair to those with lower incomes.
As food prices continue to rise, the blame is firmly placed on food retailers and producers, with a staggering 83% of Canadian grocery shoppers believing that they are using inflation as an excuse to price gouge. This comes as nearly three in five (59%) shoppers are more likely to watch how much they spend on groceries during this period of inflation.
Joel Gregoire, Director of Food and Drink at Mintel Reports Canada, said that brands need to be transparent and "be on the side of consumers" when it comes to saving money in order to bolster their perception in the short term and beyond.
The impact of food inflation is not just financial, with 76% of shoppers agreeing that it makes it harder to eat healthily. Many Canadians are planning their meals ahead of time, making shopping lists, and cutting back on the amount of food and drinks they buy in order to lower their grocery bills.
"With food inflation continuing to rise, many Canadians are reporting difficulty in eating well. Many are looking for ways to cut back on spending at grocery stores such as switching to private label brands or even switching where they shop," said Gregoire.
Want to maximize your shopping value in the face of inflation? Follow these tips: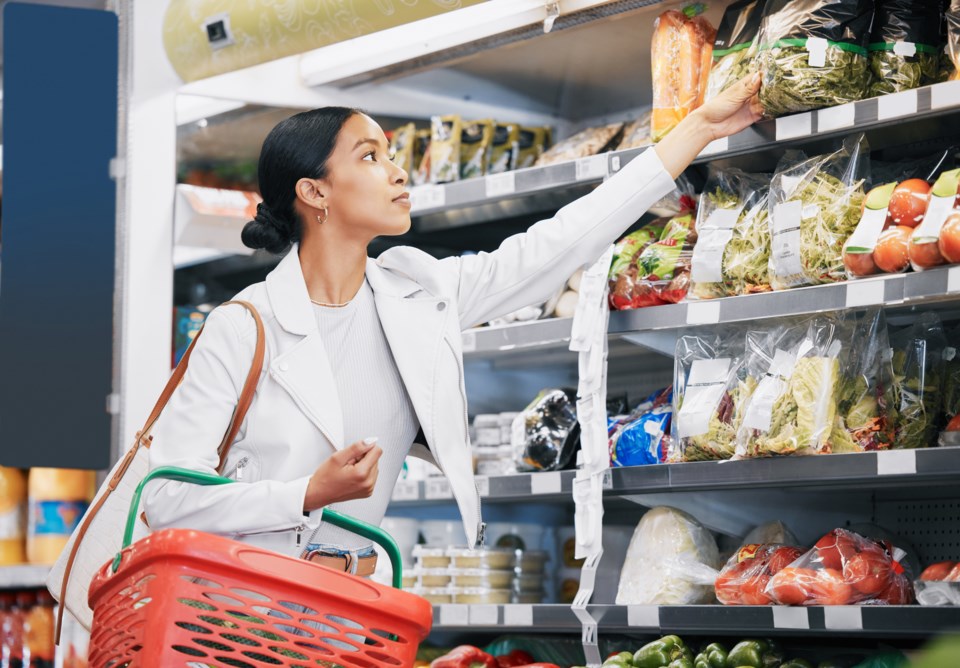 Compare the price per unit to determine which items offer the best deal. This classic advice, along with meal planning and avoiding shopping on an empty stomach, is highly effective.

Pay attention at checkout to ensure items scan correctly. Canadian grocery stores adhere to the Scanner Price Accuracy Code, which entitles you to a lower price or even a free product if the scanned price is higher than the displayed or advertised price.

Be mindful of food fraud, particularly with items like honey, olive oil, and spices. Trust your instincts if something seems too good to be true or if a label claim is dubious - Maybe there's no way it could have been grown in a Canadian climate even in a greenhouse?
When it comes to fish and seafood, the Canadian Food Inspection Agency monitors high-risk products for misrepresentation and enforces laws against food fraud. Report any suspected mislabelling to the retailer or CFIA.