Family members of an elderly Collingwood woman who died after a purse-snatching thief on a bike knocked her over expressed relief after the culprit's conviction.
Caleb Burgler, 33, who was scheduled to go to trial in the fall, pleaded guilty to criminal negligence causing death on Thursday.
"We're just really glad that finally at this point we're moving forward and he has acknowledged what he has done," said the victim's niece, Jennifer Lougheed.
On Sept. 14, 2019, Marion Fenwick took her afternoon walk. The 86-year-old woman went to the Giant Tiger store about 400 metres from the Collingwood apartment where she was living and picked up groceries and lottery tickets, spending $54.73, and getting $40 in cashback.
The court saw surveillance video of her leaving her building using a cane.
"She was self-sufficient with a very good social network in the building" where she lived, Crown attorney Michael Cousineau told the Superior Court while reading from an agreed statement of facts.
Fenwick was living alone. She had never been married and had no kids, but was close with her three nieces, who were all in the courtroom today.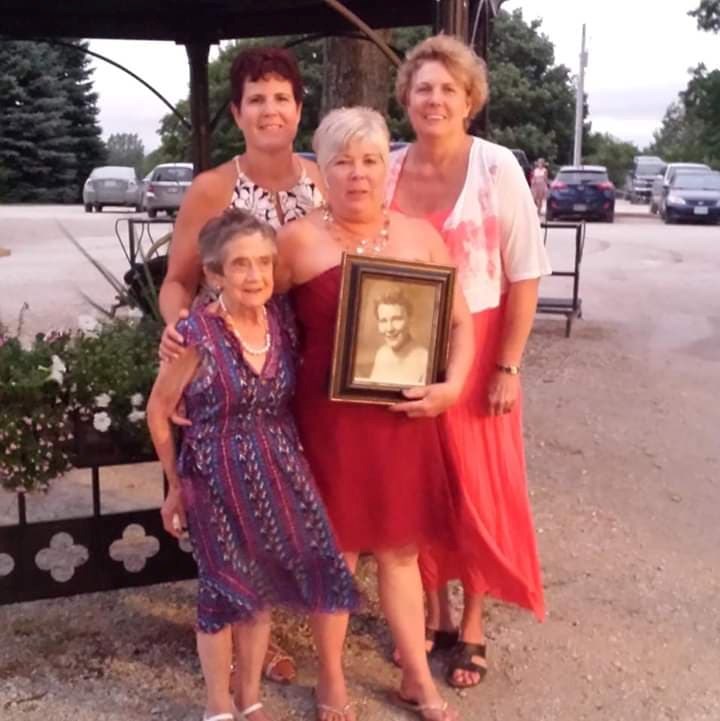 On her way home along Market Lane at the Market Street intersection, she was knocked to the ground by a man riding a bike. Two nearby residents saw part of the assault, court heard. One saw her spin and hit the ground. The other heard her cry out for help.
When they came to her side, they realized she was injured. And then she noticed her purse with the lottery tickets and $60 in cash, as well as cards, was missing.
That afternoon she underwent hip-replacement surgery at Collingwood General and Marine Hospital.
Two days later, surveillance video of Fenwick walking down the street, soon followed by a cyclist, was posted on social media. Two videos, one pointing east and one pointing west, were played during Thursday's court appearance.
Cousineau said Burgler contacted Collingwood OPP as a result.
Police officers, getting a statement from Fenwick still in hospital four days later, noticed she was struggling to speak. She died on Sept. 20, 2019, four days after the encounter.
A post-mortem examination determined the cause of death to be bronchial pneumonia.
Her purse was discovered behind a house the following day.
One of the lottery tickets was found at the bottom of a garbage can at a Hasty Market store. It contained a thumb and palm print that matched up with Burgler.
Community members mourned her death at the time and organized a vigil on Market Lane, leaving flowers and candles on the corner in her memory.
A pre-sentence report was ordered and Burgler is to return to court April 26 for sentencing.