Adams Funeral Home And Cremation Services
---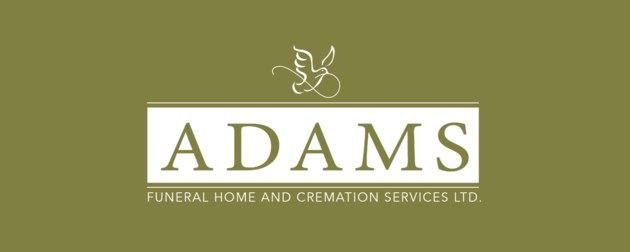 Adams Funeral Home and Cremation Services Ltd. is a full service funeral home conveniently servicing the Barrie, Springwater, Oro-Medonte, Innisfil and surrounding areas. We offer a spacious building with ample onsite parking and full handicap accessibility throughout the building. The business is independently owned and operated by Doug and Lorie Adams. Doug and Lorie's decision to open their own funeral home is based on three beliefs: people deserve the funeral choices that respect their values and honour a life lived; people require compassionate, caring professional service; and finally, each funeral should reflect the ideals and personality of the deceased.
Doug and Lorie feel that the funeral home's job is not over the day of a service or gathering. We feel strongly that the funeral home is here to help after the funeral is complete. We offer a service to the community (not just the families we have served) a free Grief and Bereavement support program to assist the survivors with their needs following the loss of a loved one. This service includes the Grief Support tab here on our website as well as support groups which meet here at the funeral home. If you are in need of this service or you know of someone who could benefit from this service this please contact the funeral home for more information.
It is our goal to exceed the services offered by other funeral service providers in the area. Every life lived has an impact on others. That impact should be honoured in a meaningful way. We respect each and every family's request, regardless of the situation.
---
Our People