If you've ever entertained the thought of building your own cottage on a gorgeous piece of lakefront property, it may be time to make that dream a reality.
A new development on beautiful Barrie Island on Manitoulin Island is offering 30 stunning lakefront lots for sale. It's a rare opportunity for prospective homeowners to build their own shoreline cottage retreat on a 2-acre lot with unobstructed sunset views.
This quiet and private subdivision has been designed with true outdoor enthusiasts in mind, those who envision days filled with hiking, kayaking, boating, fishing and family bonfires. In the winter, you can go ice-fishing and snowmobiling.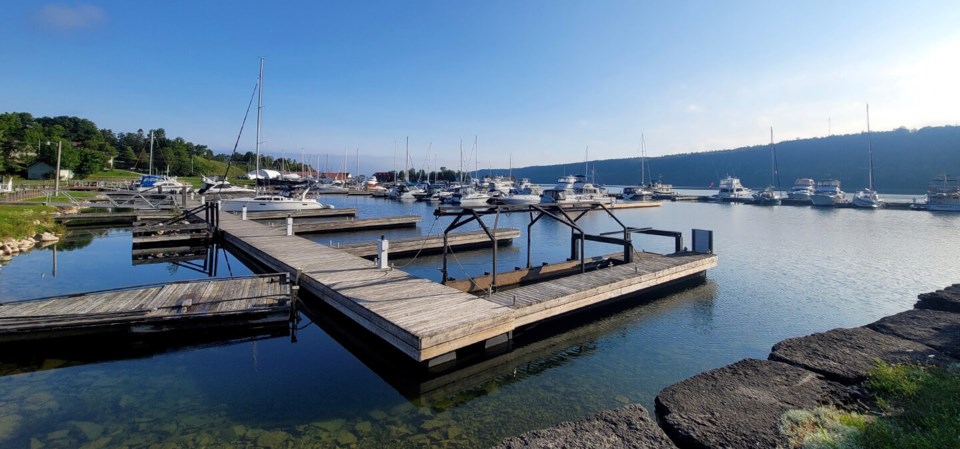 The opportunity
Cottages, in recent years, are in especially high demand. Antler Bend represents a great opportunity for those who had not only hoped to purchase a cottage but who are excited for the chance to build one that matches their unique vision.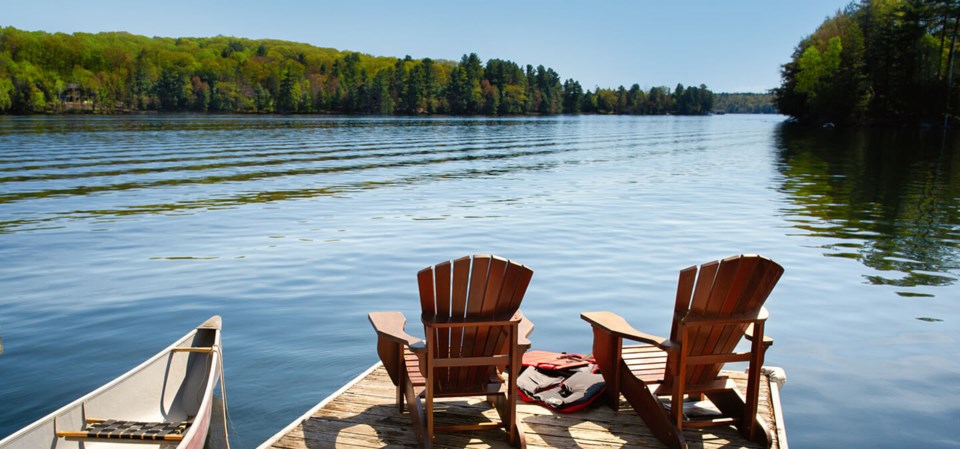 Manitoulin Island is a special place. The lots on Barrie Island range in size from 2 to 5 acres, have 200 feet of water frontage and a natural cedar forest that offers privacy. Some lots offer sloping bluffs that are 20 to 50 feet high and provide exceptional views of Lake Huron.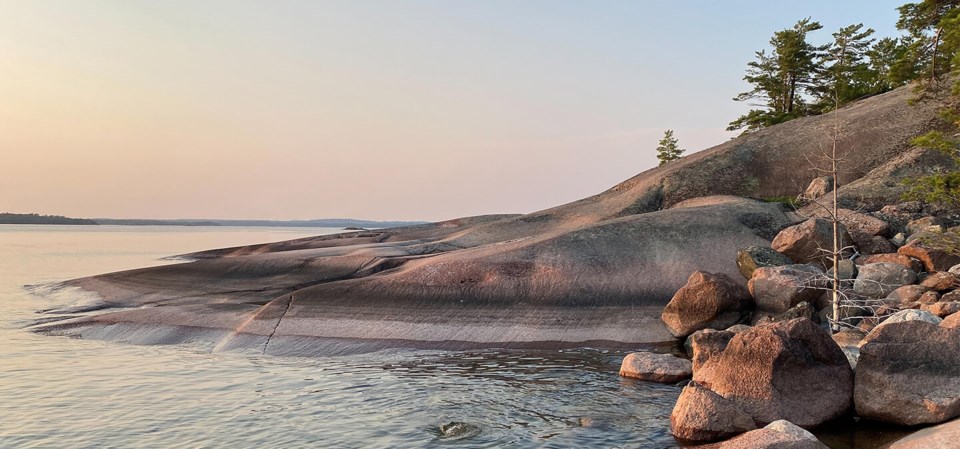 It's a serene, pristine setting, the perfect getaway from city life. "It's beautiful, picturesque scenery pretty much anywhere you look," says project manager Dave Nadeau, who has a cottage on the island and owns property close to the development. He grew up in the area and it's where he returns every weekend.
"It has a small-town vibe and a bit of that old-time feel. It's a laidback lifestyle where you're going to know your neighbour well—and likely their friends. It's a very friendly, tight-knit community," he says. "My grandfather used to farm on this property, so I know it pretty well."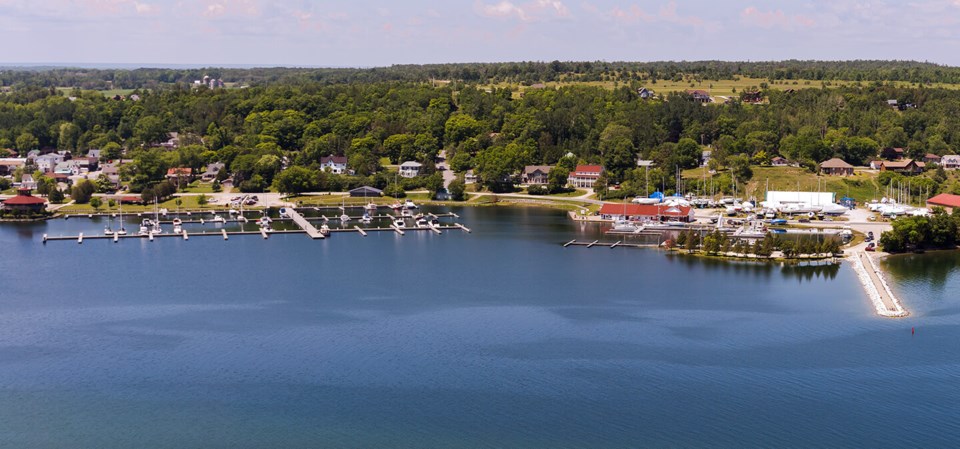 For eight months of the year, there's only one way to get onto the island, via a unique one-lane bridge. It's a familiar marker that signals you've arrived.
You're certain to love sharing this spot with family and friends.
Building your dream cottage
Most buyers will want to have their cottages custom-built. Nadeau and his wife and business partner, Sandra Hollingsworth, have a list of contractors ready for anyone who purchases a lot.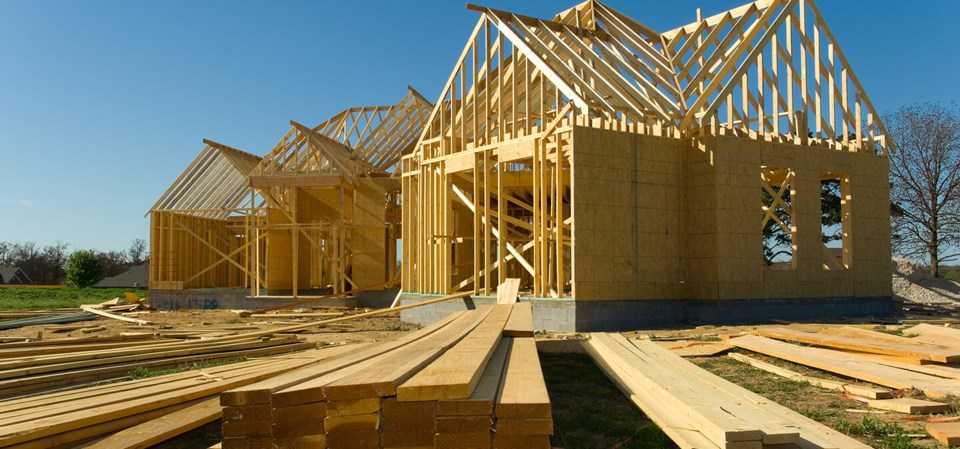 If you don't want to design your own home, pre-built home plans are also available. A skilled builder will work closely with you to bring your vision to life.
Pre-built home plans include detailed floor plan design, use of eco-friendly building materials from local lumber yards, a professionally installed wind and solar panel system, and home construction.
About Manitoulin Island
Manitoulin Island, the largest freshwater island in the world, contains 108 freshwater lakes of its own. A very popular tourist destination, during the summer months the island's population grows by more than a quarter.
Thanks to its rich shipping history, there are many gorgeous lighthouses. The Strawberry Island lighthouse, the oldest of them all, was built in 1881.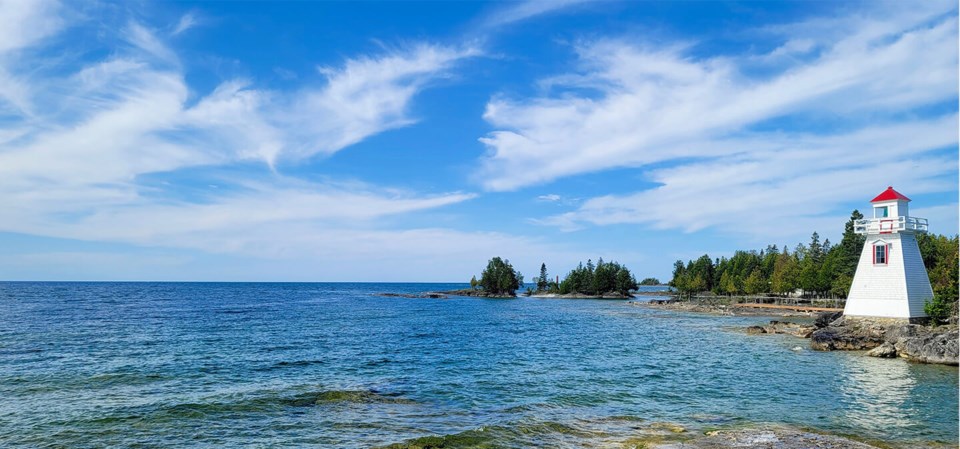 The Gore Bay Airport is one of the most convenient ways to access Barrie Island and this full-service airport is just a 20-minute drive from Antler Bend. Whether you're a recreational flyer, a corporate pilot or you plan to use an air charter service, having such easy fly-in access allows you more time to enjoy the beauty and tranquility of the island.
"It's just the natural beauty of it all," says Nadeau. "There are wooded forests, fields of prairie grass, and abundant wildlife including white-tailed deer, bald eagles, Canada geese and loons."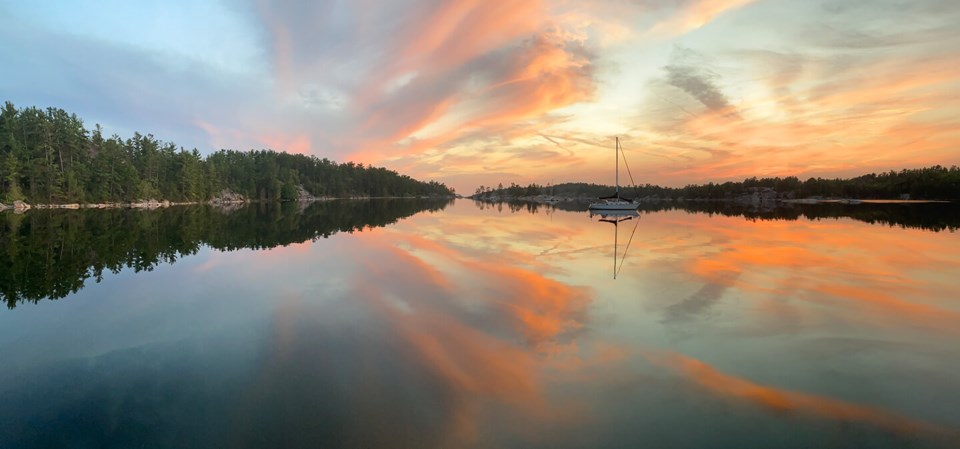 "When you go back you just breathe the fresh air. Wherever you were, you forget about all of your worries. All of your troubles and stress are now gone—you're at your spot."
For a lucky few it's sure to be a new and unique living experience indeed, one they had, until now, only dreamed of.
For more information, visit Antler Bend or call 416-540-6106.