Country Day School (CDS) is a leading independent school located in King, Ontario. Founded in 1972, the school is celebrating its 50th anniversary this year. With a focus on Education with Balance, Country Day School has become one of the top independent schools in Canada, offering a well-rounded education that prepares students for success in all areas of life.
Over the last five decades, CDS has experienced significant changes to its physical plant, property size, faculty and student population. The school opened with 47 students in JK to Gr. 8 and four faculty members. Today, the school is proud to have 796 students from JK to Gr. 12 and 108 faculty members. While the 100-acre campus has also expanded, the school's commitment to individual attention and a sense of community remains the same.
Education with Balance
The concept of Education with Balance is at the heart of CDS's philosophy. The school believes that education is not just about academic achievement, but also about developing the whole person. This means helping students to develop their physical, social, emotional, and spiritual well-being, as well as their intellectual abilities. It means becoming a person who lives life with purpose and joy.
The school does not operate from a 'one size fits all' approach. At CDS, students are encouraged to explore a range of interests, participate in sports and other physical activities, and develop their leadership and teamwork skills. The school cultivates the passion a child brings with them, and/or helps them to discover one while at CDS.
The school also promotes a strong sense of community, with a focus on service and giving back to others. The goal is to inspire students to live a life with purpose and joy.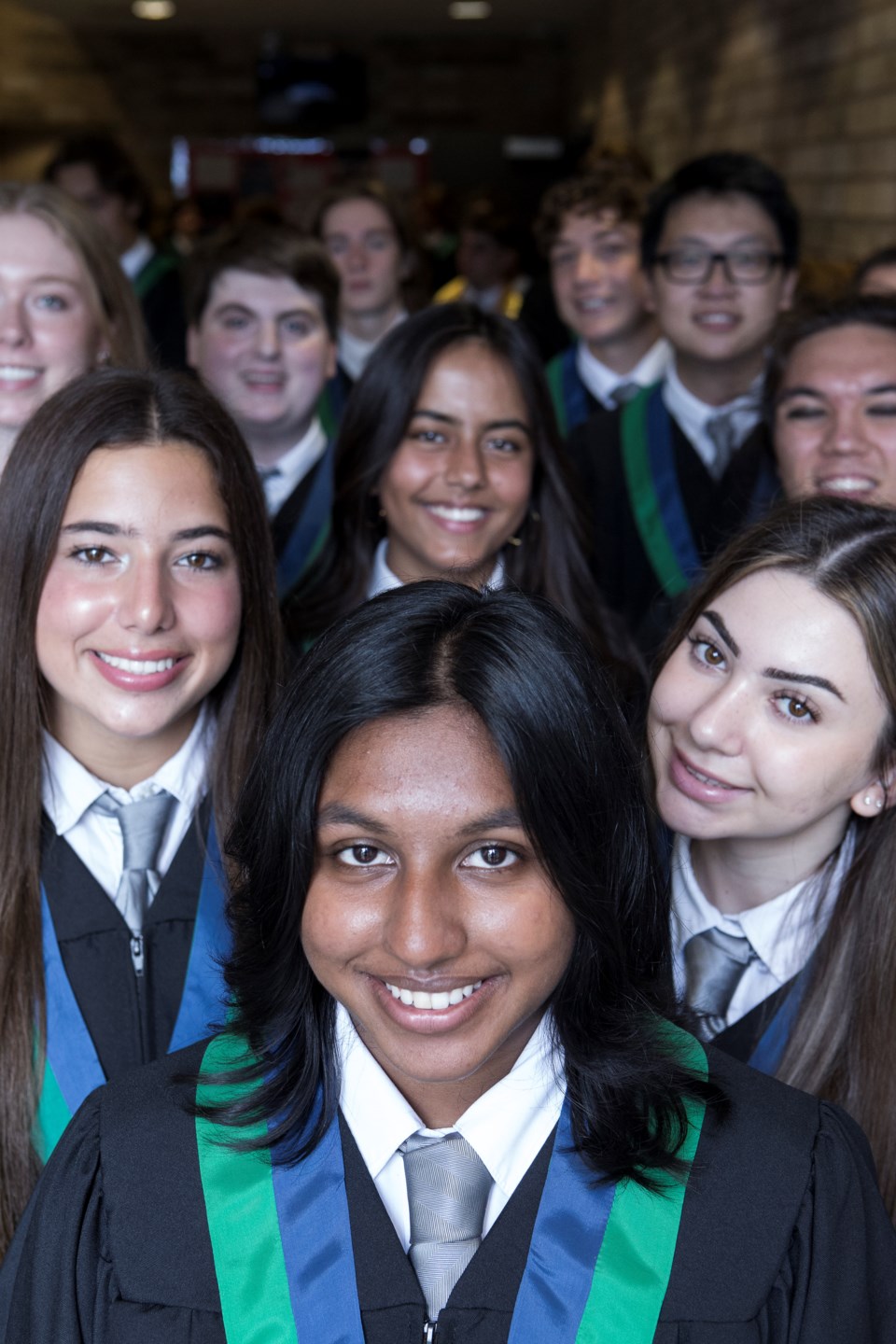 What makes CDS a top independent school?
There are several factors that set CDS apart from other schools including:
Its strong academic program, with a challenging curriculum that prepares students for university and beyond. Classes are taught by highly qualified and experienced teachers who are committed to helping students achieve their full potential.

A strong emphasis on character education. The school has a dedicated program to help students develop their character, including leadership, teamwork, and social skills. This program is integrated into the curriculum and is reinforced through extracurricular activities, such as sports and clubs.

Its strong commitment to technology and innovation. While laptops are considered the norm in the modern classroom, CDS recognizes that there are a multitude of peripheral devices and software platforms that have become invaluable assistants to the individual learner. Technology with balance considers and applies the most appropriate tools for the task at hand in support of student learning.

A strong sense of community is a key ingredient at CDS. The school has a close-knit community, which focuses on creating a supportive and inclusive environment for all students. The school encourages students to get involved in extracurricular activities, such as sports, clubs, and community service projects. This helps to foster a sense of belonging and creates opportunities for students to develop their leadership skills.
Diversity and Inclusion at CDS
CDS is committed to furthering the principles of equity, diversity and inclusion. The main guiding principle is to create a place where all are welcome. CDS aims to build a community where people from diverse backgrounds learn, live and work harmoniously, free from discrimination regardless of race, ancestry, place of origin, colour, ethnic origin, citizenship, creed, sex, sexual orientation, gender identity, gender expression, age, marital status, family status, or disability.
At CDS, diversity is embraced, which enriches the school community and better equips students with the knowledge, skills and aptitudes to thrive in an increasingly diverse world.
Live outside of King? No problem.
CDS has its own fleet of nine school buses outfitted with three-point seatbelts. The service operates eight daily bus routes to and from parts of York, Halton and Peel Regions, and as far north as Barrie. The bus program transports more than 150 students daily.
Whenever possible, CDS buses are used for field trips and for morning and afternoon commuter runs. Prospective students and their parents can visit the school's Bus Service page for more information.
Ready to apply?
Regular admission for the 2023/24 school year has now closed. CDS is now accepting applications for the 2024/25 academic year.
For more information, please visit the How to Apply page or email [email protected].