Editor's note: The following is Part 2 of a two-part series. To read Part 1, click here. This story might not be suitable for some readers.
It's been 30 years since the violent deaths of Fred Shapcott, Scott Seabrook, Pam Constable, and Ellsworth Beers in Barrie.
All four were murdered in early October 1993 by Eric Ross, who remains in prison to this day.
Since that time, this city has changed and those tragic events might have been when the change really began.
What hasn't changed are the vivid memories — by those who knew them best — of the elderly Beers, his granddaughter Constable, her friend Seabrook, and taxi driver Shapcott.
"I don't have a day that goes by, if I pass that house on Peel Street, that I don't think of Scott and Pam and Ellsworth, for sure," said Trudy Brubacher, Scott Seabrook's older sister, who noted he would have turned 58 on Aug. 11.
They grew up together, as Brubacher lived at home until she was 20.
"My brother was my soulmate and my only blood sibling, so I enjoyed him a lot," she told BarrieToday in a recent interview. "He was a kind, very loving guy and patient."
Brubacher says she often thinks of what might have been, what Seabrook's future might have held, had tragedy not struck that early October night.
"He had just met Pam and it seemed like they were going to be compatible with each other," she said. "So I think he would have ended up with her and maybe they would have had children. We would now be into grandchildren. I think of that often as well."
Brubacher says signs of Seabrook remain even to this day.
"There are a lot of mannerisms in my sons that are like my brother," she said. "We know where Scott is, we know where his parents are and that someday I'll see him."
Greg Constable was 24 when he lost his sister Pam, 22, and the memories — good and bad — are still with him.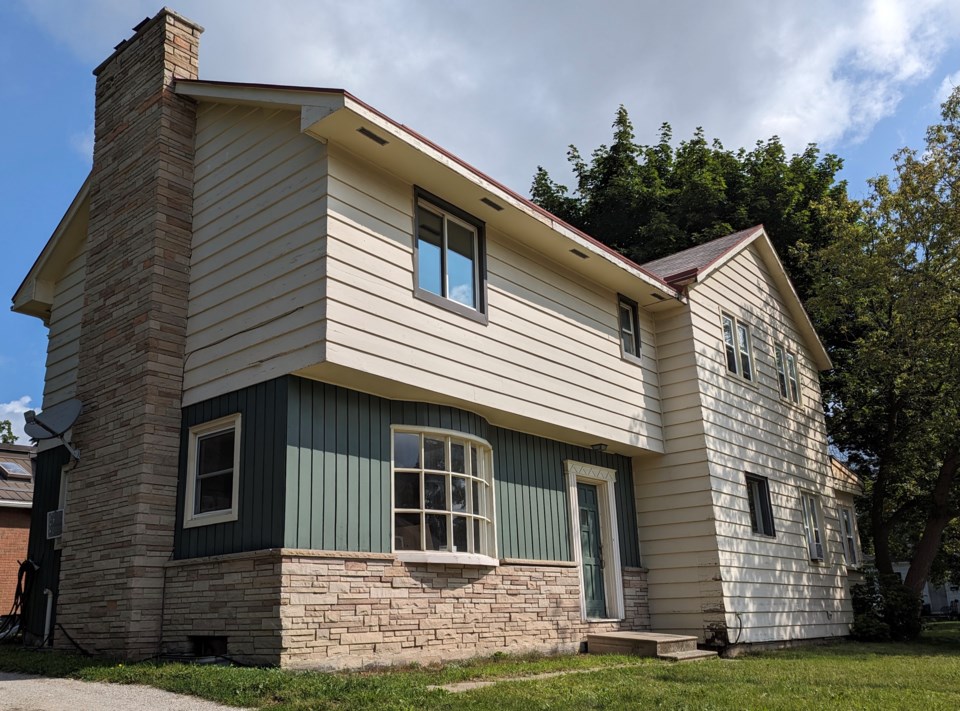 "It's been 30 years, so it's a little bit better," he said of remembering his sister. "She was really a joyful person. She was a young, single, vivacious woman. She was very social.
"Her joy was spending time with her friends, people and family, so she had a very joyful disposition. That's how I remember her."
Pam was a receptionist in a Bracebridge medical office and her brother said that was perfect for her, because she was dealing with people all the time, welcoming them warmly.
She was friendly and approachable. Her training had been in executive administration, and so a secretarial role in a doctor's office was a great match for her, said Greg, one of Pam's four brothers.
"We just imagined she probably would have gotten married somewhere in her mid-20s, or late 20s," he said. "No question in my mind she would have wanted to be married, a mother and somehow I think she would have had a number of children.
"Often when we think about what could have been, I think of her being married, a bunch of kids and them being at family events."
Her death also changed the Constable family in another way.
"Having a girl in the mix was just part of our family chemistry and so you take that out and…" her brother said quietly in an interview with BarrieToday. "Sometime I wonder what our family dynamic would have been.
"She was very energetic, vivacious individual that would have been a significant contributor to that family chemistry."
Greg Constable also has fond memories of his grandfather, Ellsworth Beers.
"I really liked him. He was a really gracious man," he said. "He was 85 at the time of the incident, but he was still very energetic. He'd just come back from a road trip in the U.S. So he was a young 85.
"If this hadn't happened, he probably would have gone to 90-plus. He was just a very energetic, strong individual, given his age."
Beers was retired from his own business, Beers Tire Service, and treasurer of his church.
"He was a go-getter kind of guy," Constable said. "After he retired from his own personal business, he didn't want to sit around. He opened up a plaque business where he was creating spiritual, scriptural plaques and distributing those around North America.
"He wasn't a sit-on-your-hands kind of guy," he added. "But he was very personable, very approachable."
Melvin Woods, 71, part-owner of Deluxe Taxi for about 40 years, says Shapcott drove cabs for the company for about five years.
"He was an easy-going fella, not hard to get along with," Woods said of Shapcott. "A mild-mannered individual."
Woods said October 1993 was a terrible experience for everyone at Deluxe.
"It was devastating to us. The industry had never experienced something of that nature," he said softly. "It was tough to deal with."
And Woods would rather not remember.
"I don't want to relive that anymore," he said. "It's not something that you want to relive, but it happened."
Brubacher remembers an information vacuum in October 1993, even for the family.
"We only ever knew what you would know — we only heard from media," she said. "We were never approached by the police to tell us detail, which is sort of strange I always thought.
"We were never really told anything, when Eric (Ross) was arrested and we kind of just learned it all through media. I only know what everyone else knows."
"It was pretty surreal," Constable said. "I'd been working the night shift and then I got woken up by my dad saying there'd been a triple murder in Barrie and I thought, 'holy smokes, a triple.'
"First of all who, and how on earth does that happen? How do you get three people in one shot? At first, you're thinking was there some insane person with a machine gun or something? And you're thinking how can one person take out three? Then you come around to 'whatever happened, they're dead,' so we're still trying to understand, what on earth, how did that happen," he added.
Constable noted the Peel Street murders happened on a Saturday night, but their bodies weren't discovered until Monday morning.
"They're calling my mom. Why is (Pam) not at work? Was there an accident on the road? She was very conscientious — she would have called ahead," he said.
"So my mom, immediately as soon as she heard that Pam hadn't shown up to work and nobody was answering the phone … my mom got in the car and she was driving. She said she was halfway up to Barrie and it just came on her, she figured out what it was. She showed up at the (Peel Street) house, there's yellow police tape all over the place."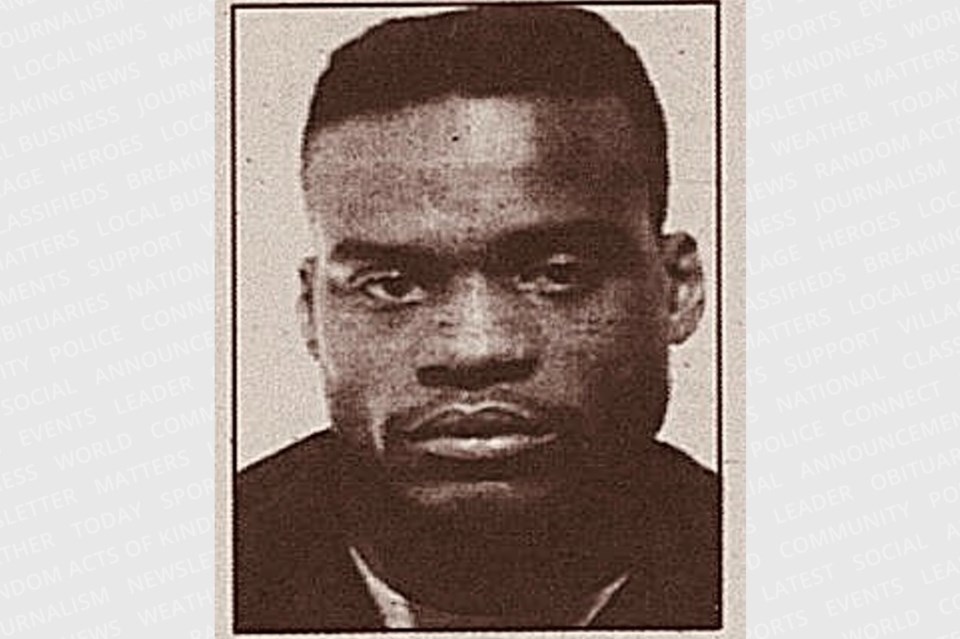 Then came the shock, the uncertainty, the unanswered questions.
"We were kind of in this holding pattern thing. They're dead, but we don't know exactly what happened or how," Constable said. "A friend of the family who happened to know all three individuals, so he went in to identify the bodies, so at least there was a verification."
Constable labelled it as an "insane situation" from several points of view.
"All three of them were very upstanding individuals in the community," he said. "It just seemed so random. There was nothing premeditated. It was so kind of bizarre.
"In the end Eric Ross was a complete stranger."
Former Barrie police chief Wayne Frechette (2000-2010) was the director of the Ontario Provincial Police (OPP) criminal investigations branch (CIB) in 1993 and 1994, and says the OPP assisted with the investigation.
"And that wasn't uncommon at all. Part of the CIB's bread and butter was assisting municipal police departments," he said. "We brought to the table experienced people, very experienced people, and all kinds of resources, so municipal departments at the time took advantage of that, and rightfully so."
Frechette says there was some debate about what police were dealing with at the time.
"Do we have two killers walking the streets of Barrie, unapprehended at this point? Which, quite frankly, struck us as unlikely — not impossible, but unlikely. And therefore you start looking very seriously at the same guy for both cases," he said.
"Could it have been two, coincidentally two killers, on the run? Yes, it's possible, but it seemed unlikely."
Former OPP detective inspector Jim Hutchinson became involved in the case during the preliminary hearing in 1995. He noted Beers had given him his Gideon Bible when he was in Grade 6.
"It was just the senselessness of that triple murder," Hutchinson said. "The fact that it was a chance thing, him (Eric Ross) walking by the street, at that time when the granddaughter is in the driveway, saying good night to Seabrook and then being forced inside and ending with the death of all three.
"It was just a matter of timing, and so senseless."
Barbara Constable, mother of Pam and daughter of Ellsworth Beers, marks the 30 years in her own way.
"In some ways, it is hard to believe that it has been that long, but we have lived through it all, and are grateful to the people of Barrie for their support," she said. "We know that God has sustained us."