Provincial police have now shared new photos of suspects they believe were involved in, or have information about, the violent abduction of 37-year-old Elnaz Hajtamiri from a home in Wasaga Beach in January 2022.
The Ontario Provincial Police released three photos showing three people (two males and a female) who police believe were involved in Hajtamiri's abduction. A third photo shows two people police say are potentially persons of interest, not suspects, who rented vehicles in December, 2021, and may have information related to the case.
The photos of the suspects were taken in Quebec, but police believe the suspects now reside in the GTA.
On the evening of Jan. 12, 2022, Hajtamiri, was abducted by three men who were impersonating police officers. They charged into the Wasaga Beach home on Trailwood Place where she was staying, grabbed her, dragged her outside and put her in a white SUV (believed to be a Lexus RX) and then drove away with her in the back seat.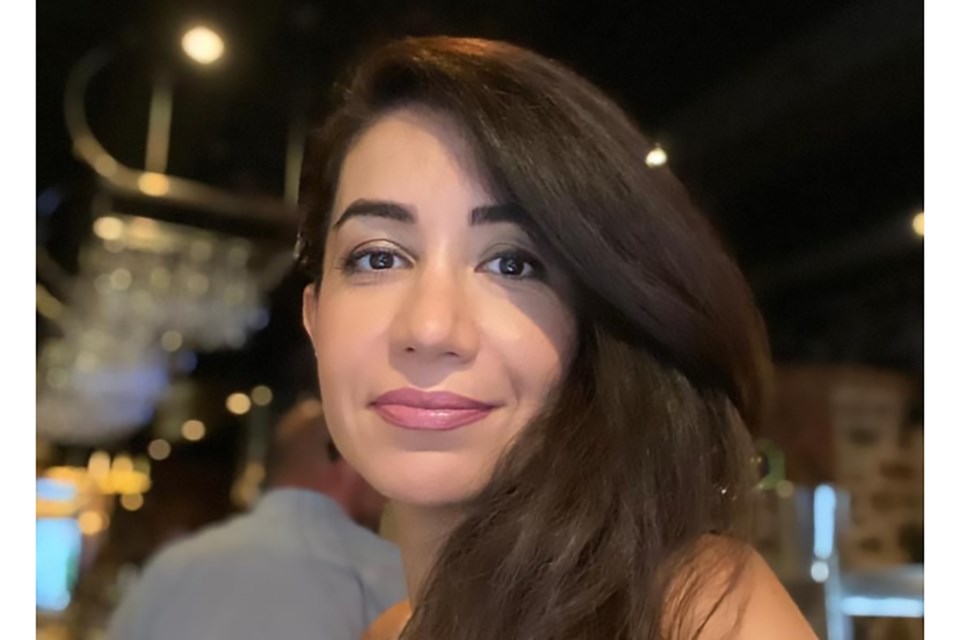 Hajtamiri, who also goes by the surname Tamiri, is about 160 cm tall (5'3"), slim build and had shoulder-length black hair that was just cut before she was abducted.
Police have released two composite sketches of two of the three masked suspects involved in the abduction. Both suspects wore dark jackets over fake police vests, a balaclava with white trim pulled up over their nose and mouth, a gold, red and blue badge chained around their neck and dark pants, according to police.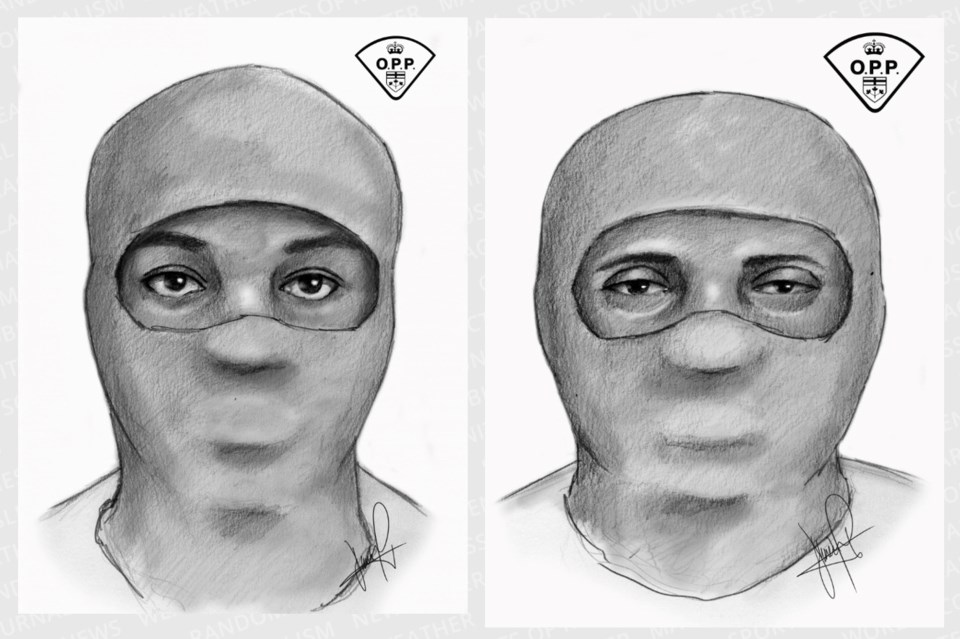 The first suspect is about six feet tall, very skinny, with light black skin, and a long narrow face. He was wearing a thick black belt with an attached handcuff pouch and holstered black gun with a magazine inside. The gun appeared to have been worn with metal areas exposed.
The second suspect is about five-feet-nine-inches tall with lighter black skin. He is stocky with skinny legs, wearing white/cream coloured shoes with a plastic toe cap, cotton black gloves and was carrying imitation handcuffs.
Weeks prior to the abduction, Hajtamiri was attacked in a parking garage at her home in Richmond Hill on King William Crescent. She was beaten over the head with a frying pan before her attackers fled in a stolen vehicle, which was later recovered. Hajtamiri was taken to hospital and received stitches for a gash on her forehead.
Her ex-boyfriend, Mohamad Lilo, 35, was charged in both cases in July. Police have said he faces an abduction charge in Hajtamiri's January disappearance, and attempted murder and attempted abduction charges in the December parking lot incident.
York Regional Police have also charged two other men in the December case.
Anyone with information about these individuals is asked to contact the OPP immediately at 1-888-310-1122 or through the dedicated TipLine at 1-833-728-3415.
A $100,000 joint OPP and York Regional Police reward is still available for anyone with information that will lead to Elnaz's whereabouts.
Anyone with any information is asked to call the OPP non-emergency line at 1-888-310-1122 or the dedicated TipLine at 1-833-728-3415. Should you wish to remain anonymous, you may call Crime Stoppers at 1-800-222-8477 (TIPS) or submit tips online at ontariocrimestoppers.ca/submit-a-tip. Members of the public are strongly urged to help share previously released social media information and photos of Elnaz HAJTAMIRI using the hashtag #BringElnazHome.
Help us identify the three suspects #OPP believe to be involved in Elnaz Hajtamiri's kidnapping. Suspect and person(s) of interest may be in the GTA. Call 1-888-310-1122, the dedicated TipLine at 1-833-728-3415 or anonymously at @CanStopCrime. pic.twitter.com/ydffCFmpCn

— Ontario Provincial Police (@OPP_News) February 16, 2023