A Severn Township man who attacked and killed an Orillia man — a complete stranger — in a psychotic state brought on by schizophrenia has been found not criminally responsible for his death.
Court heard Justice Snache was directed by voices in his head telling him to kill or be killed when he encountered 34-year-old Derek Simmerson, who was walking along Coldwater Road, from his father's place, on Nov. 19, 2020.
The first of three knife strikes punctured Simmerson's lung and heart, killing him.
Simmerson was an unsuspecting victim of a man who court heard had many times tried, without much success, to get help for mental illness.
"This case is a sad example of what happens when our mental health system fails to follow up with people who are seeking mental health assistance, as Mr. Snache did, over and over again," his lawyer, Jay Herbert, said following the hearing in a Barrie courtroom Wednesday.
"This lack of real mental health assistance and follow up in Ontario is a great concern for Indigenous people in particular, and should be a great concern for all Canadians so that we don't see preventable tragedies like the death of Mr. Simmerson repeated," the lawyer added.
Both Snache and Herbert are members of the Chippewas of Rama First Nation, located outside of Orillia.
Ontario Superior Court Justice Cary Boswell's decision Wednesday followed a request by Snache's lawyer, which was not challenged by the Crown, for a finding of not criminally responsible.
Snache, who was 19 at the time of the attack, pleaded not guilty on Monday to second-degree murder. But he agreed to the admitted statement of facts read into the court by the Crown attorney. The judge then found Snache guilty.
In reviewing the facts Wednesday, Boswell said the cause of death and that it was as a result of an illegal act were not contested.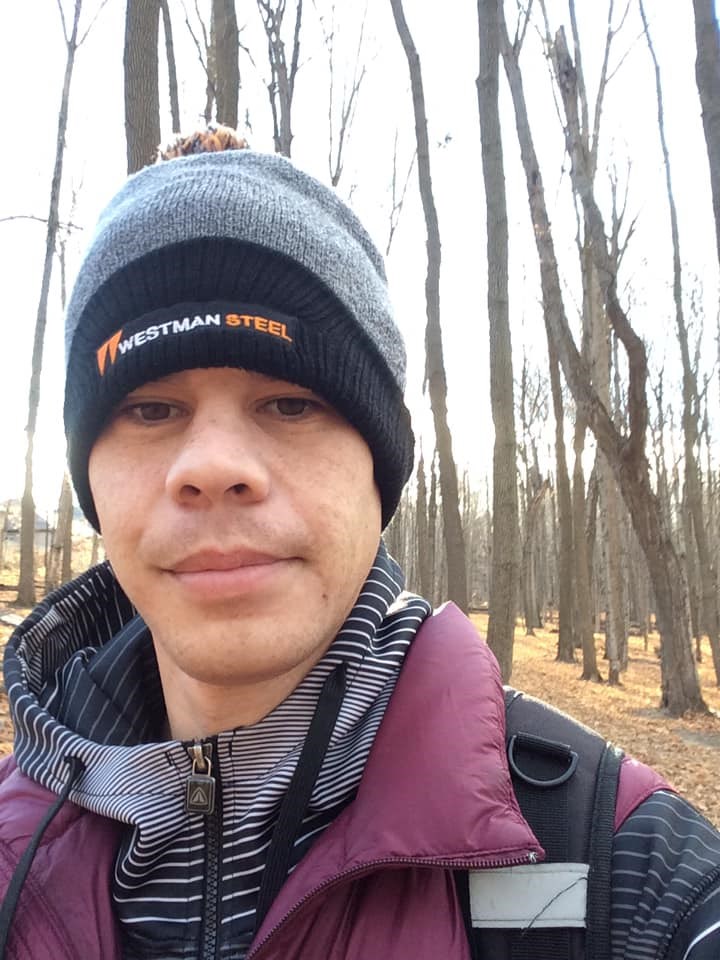 He pointed to a series of established facts further indicating Snache was responsible for Simmerson's killing.
Global Positioning System (GPS) data put him in the vicinity of the stabbing.
A taxi driver found a bloody knife in his vehicle and turned it into police within hours of driving Snache home that night.
There was also security video of Snache at a nearby restaurant about 10 minutes after the stabbing occurred.
Police found blood on his hoodie.
Finally, Snache turned himself into police three days later, admitting to the killing.
Boswell explained that for someone to be exempt from criminal responsibility due to mental illness there must be confirmation of a mental disorder that affects the individual's capacity to appreciate what he was doing was wrong.
A forensic psychiatrist told the court Monday that Snache was in a heightened psychotic state brought on by schizophrenia.
"He needed help ... and did not get it," the judge said, referring to the many times Snache went to hospitals across the province during the previous year complaining about "auditory hallucinations," for which he was prescribed antipsychotic medication.
Snache was apprehended under the Mental Health Act on Feb. 22, 2019 after an episode on a train when his odd behaviour led train staff to consider him suicidal. He was held overnight in an Ottawa hospital, but there was no diagnosis of psychosis.
A year later, he reported having audible hallucinations, seeking help at Toronto Western Hospital where he was diagnosed with schizophrenia and prescribed medication.
He also went to hospitals in Brampton, Kitchener and Sarnia when the symptoms continued, finally being referred to the Centre for Addiction and Mental Health in Toronto.
Snache, the judge said, was homeless and transitory during the height of the pandemic.
At the time of the killing, Snache's capacity of appreciating his moral and legal actions was significantly impaired by his psychotic state.
"I am satisfied that Mr. Snache is not criminally responsible for the offence of murder," the judge concluded.
"At my son's expense? Really?" Simmerson's mother, Lynda Malec, later said through tears outside the courthouse. "When he took my son, he took part of me with him."
"It took her son's life to accommodate that, to finally get this kid help," added her partner, Robert Mancari.
After the judge had left the courtroom and just before Snache was led out from the prisoner's dock and through a side door, a woman identified by others as the victim's grandmother approached Snache, calling him "a perpetrator."
"I'll pray for your soul because one day you'll meet your maker," she called out to him.
The Ontario Review Board must hold a hearing within 45 days to determine the supervision and treatment for Snache.