While Roger Smart is retired and not a student or teacher himself, he's back at school this fall, educating kids about how they should treat their furry friends.
Smart and a collection of other animal enthusiasts are part of the Ontario SPCA's AnimalSmart program, visiting schools across Barrie to engage with kids through interactive presentations that teach humane treatment of animals.
And they need help. Anyone with a love of animals and confidence chatting with kids can sign up.
For Smart, volunteering at shelters and through AnimalSmart is the result of a lifelong passion for living creatures.
"I remember when I was growing up and I actually witnessed the cruelty to an animal firsthand," he said. "I remember thinking, what could I do or what should I have done at the time to prevent this happening to other animals?
"It was a shock for me. That incident has stuck with me until this day."
Smart visits schools around the Barrie area and presents kids with different scenarios involving animals. For instance, what if an animal falls through ice?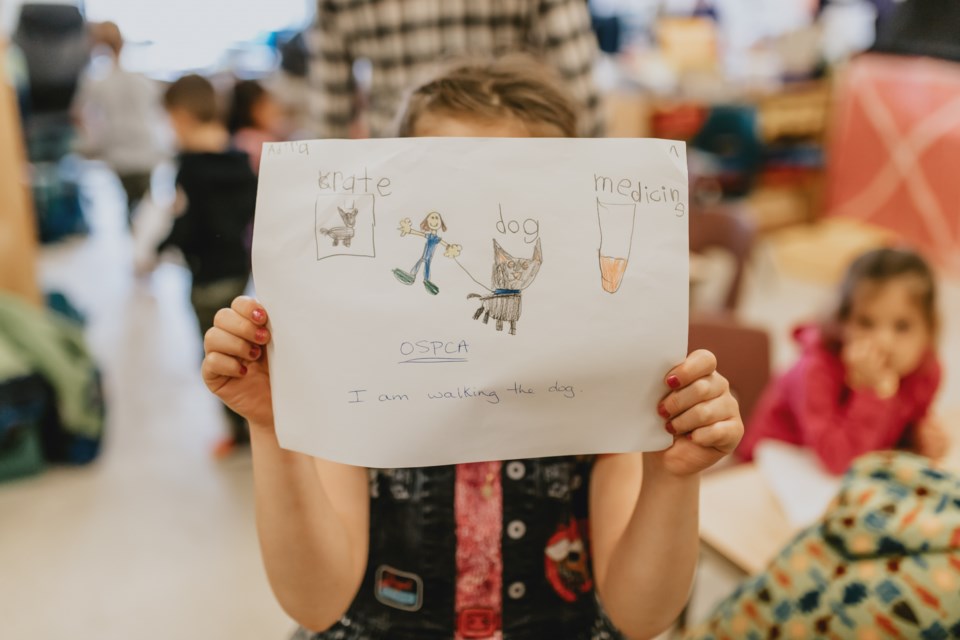 Through discussions, questions and group activities, the children learn how to treat pets and other animals they come across safely and respectfully.
"The concept is to always make sure that you're getting good feedback, regular feedback from the audience," he said.
To minimize stress on animals, volunteers don't bring furry co-hosts into schools.
But Shannon Laflamme, community outreach co-ordinator with the Ontario SPCA and Humane Society, says students' own animals are certainly a topic of conversation.
"We also ask the kids to share stories about their experiences with animals," she said. "The animals they have at home or the animals that they've had interaction with — it just gets them being able to tell us their story."
The organization is aiming to hit 50 AnimalSmart volunteers to celebrate the OSPCA's 150-year anniversary.
"Without having the volunteers, we wouldn't be able to offer this program to the students in our region," Laflamme said. "It really is the volunteers that keep this going.
"It's their compassion for animals and for entertaining the youth and, you know, going into all these different schools and interacting with them on a daily basis."
For Laflamme, with a dog and cat, and Smart, with two dogs and a cat (Lucy, Evie, and Purl), protecting animals and advocating for their safety is a key part of their worldview.
They said educating a new generation about how they can protect and care for their own fuzzy friends seems like a satisfying way to live out that message.
"I get a good feeling afterwards," said Smart, "because I think if even maybe 20 per cent of these children realize that responsibility they may even go above and beyond their own particular situation where they've got animals at home."
To learn more about AnimalSmart volunteering or school programs, click here.