Operators of a local sled-dog operation are challenging Ontario's chief animal welfare inspector for removing more than 200 dogs and invoicing them for $2.6 million in costs related to their subsequent care.
Thomas Pryde and his wife, Adrienne Spottiswood, run Windrift Adventures on a Severn Township property where they live and another property in Oro-Medonte Township, where his mother, Georgeina Pierce, lives. Together, they've been offering dog sledding and horseback riding experiences for more than 25 years.
The business was thrust into the national spotlight in 2018, when a viral video appeared to show inhumane conditions at the Oro-Medonte facility.
On Sept. 23, 2021, 111 dogs were removed from their operation in Severn and another 118 from the Oro-Medonte Township property. They were taken to animal boarding facilities elsewhere in Ontario where most remain, although 12 dogs were returned to Windrift. Fifteen have died or been euthanized "due to medical reasons," according to a decision by the Ontario Animal Care Review Board issued earlier this week.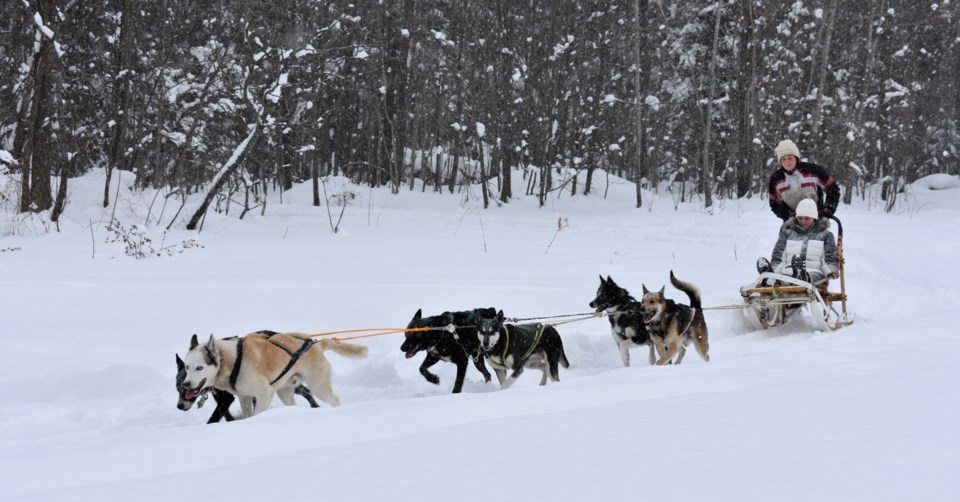 Windrift insisted there was no basis for the removal of the animals. In the motion before the board, they argued the dogs have not been provided adequate care after being taken away, that Windrift and its owners were charged an inappropriate amount and there was no basis for not returning the dogs.
"There were charges and they were withdrawn. Which is another reason why Windrift is wondering why this is continuing," said their lawyer Eric Gillespie.
"They were related to the same issues in 2021. So all of this could have been dealt with with the dogs just staying in place, no cost to the taxpayer, no harm to the dogs, they were all healthy before this started," said Gillespie.
"Meanwhile, 21 dogs are now dead in the hands of the Chief Animal Welfare Inspector…. In many of the cases we didn't get what's called a necropsy report, so there was no indication from a vet what has happened. But the Chief Animal Welfare Inspector still wants Windrift to pay for that 'care'," lamented Gillespie.
Animal Welfare Services presented Windrift with a statement of account for $1,114,720.27 on Jan. 18, 2022 which included costs for transportation, boarding and veterinary care for the dogs from Sept. 23, 2021 to Jan. 17, 2022, but was reduced to $505,760 by the Ontario Animal Care Review Board based on the "most reasonable" daily boarding rate of $20 per day.
The Chief Animal Welfare Inspector is challenging the decision through a judicial review before the Divisional Court.
This past February Windrift was saddled with another bill, based on the $20 rate, for $1,524,640. The actual costs, the Animal Welfare Services manager wrote in a letter accompanying the bill, were much higher when treatment for cancer, hip dysplasia, mammary masses and other illnesses were included.
The organization, it added, reserves the right to issue subsequent statements of account.
The Ontario Animal Care Review Board upheld the invoice in its decision this week.
"Animal Welfare Services has the authority under the Provincial Animal Welfare Services Act to recover the costs associated with the care of animals removed from their owners while they are in the care of Animal Welfare Services. This is done by issuing a statement of account to the owners of the removed animals," said Ministry of the Solicitor General spokesperson Brent Ross.
Ross confirmed Windrift was issued two statements of account but would comment no further, given the issue is before the courts.
Gillespie said all of Windrift's dogs were found to have no significant health issues and that no veterinarians were involved in the decision to remove Windrift's dogs.
The dogs, he added, are almost all competition racing and/or working dogs and many are bred from world championship bloodlines and says their removal represents the loss of more than $1 million of assets.
Windrift charges that the conditions in which the dogs are now living are "highly detrimental" to their health and well-being and there are fears that many will have to be euthanized.
Meanwhile Windrift has continued offering horseback riding and modified sled dog operations "quite legally," said Gillespie.
"Windrift has said for quite some time that they don't have a half a million dollars," said Gillespie, adding that the bills have not been confirmed by a court.