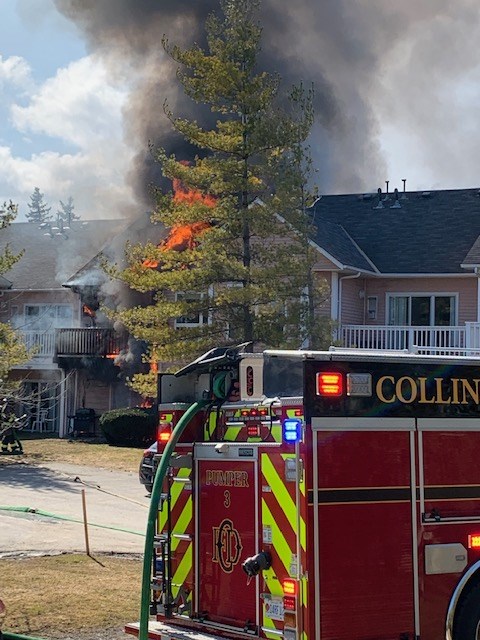 Collingwood firefighters were called to a multi-plex unit in the Cranberry subdivision, Tuesday, for a structure fire and arrived to find the building spewing black smoke and flames.
Collingwood Fire Chief Dan Thurman said the fire started outdoors and burned two units in the building, all of which was evacuated.
There were no injuries reported as a result of the fire.
Two gas meters were melted in the fire and natural gas leaked and fed the blaze before the gas supply was shut off.
The chief says he expects most of the people living in the building will be able to return to their homes soon, but at least two of the units will be uninhabitable because of the fire.
The cause of the fire is unknown at the time as investigation is ongoing.
The Office of the Fire Marshal was notified of the fire because of the extent of the damage.
Fire crews were still on scene at about 2 p.m., today. The 911 call came in at about 12:15 p.m., March 28.