Affordable Comfort Heating & Cooling
---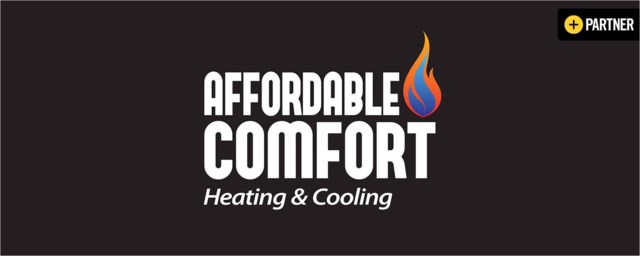 At Affordable Comfort, our company mission is to enhance the lives of our clients and their families by providing the most suitable heating and cooling solutions tailored to their needs. We focus on making it easy to work with us, saving our clients time and money while creating a comfortable space for them to enjoy cherished moments with their loved ones.

We understand the importance of a welcoming and cozy environment in fostering quality time with family and friends. That's why our team of skilled and experienced technicians is dedicated to offering seamless and efficient HVAC services. We strive to minimize disruptions to your daily routine, allowing you to make the most of your time with those who matter most.

By utilizing the latest technologies and energy-efficient solutions, we help our clients save both time and money on their utility bills, without compromising their comfort. Our commitment to customer satisfaction ensures that we not only meet but exceed our clients' expectations.

Choose Affordable Comfort for a hassle-free experience and rest assured that you are in capable hands. Let us help you create the perfect environment for you and your loved ones to enjoy life's precious moments together. Visit our website at https://barrieheatingcooling.ca/ to learn more about our services and how we can make a difference in your life.
---
Our People