With today's medical beauty options, you can safely and affordably indulge in personal treatments designed to make you look as young and confident as you feel. Your self-care, combined with vigorously researched and scientifically proven treatments, can unleash your ability to present your most confident self to the world.
One of Spa Lumina's latest services takes the popular treatment of fractional skin resurfacing and makes it even more effective while shortening the treatment time. It's the Opus Plasma, and it's a game changer.
Fractional laser technology is a non-invasive system suitable for use on the hands, face, chest, neck and body. It involves skin resurfacing that takes advantage of your body's natural healing response to smooth texture; reduce redness, acne, stretch marks, and scars; and help turn back the of fine lines of aging. The Opus Plasma is the newest generation of fractional laser technology and Spa Lumina in Barrie is excited to have the Opus, and trained technicians, ready for you in the spa.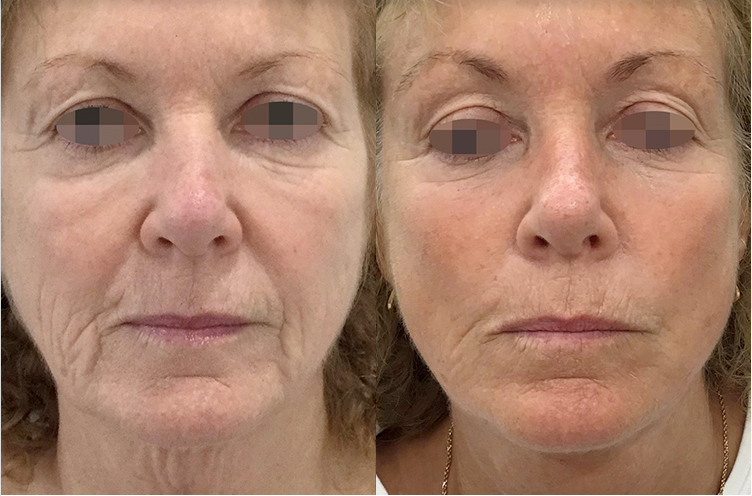 (Supplied image. Published with permission)
The Opus provides the fractional laser solutions you expect but with less downtime, faster results, and quick treatments that are about 15 minutes long. A clinical study shows that Opus Plasma technology cuts recovery downtime by 50 per cent when compared to earlier fractional lasers. While you may have up to 48 hours of moderate redness and swelling, the recovery should not have a major impact on your day.
A common question of any fractional service is, "will it hurt?" -- the answer is, "it depends." Every person's comfort level is different, but your technician will discuss this aspect with you and apply a topical anesthetic 30 minutes before the treatment. This will provide some numbing to the area, helping you sit back, relax, and enjoy your self-care time.
The amount of sessions required will also vary person to person. You'll see results after your first session, and your technician will let you know if you should return for additional treatments.
The caring team at Spa Lumina knows everyone's care is unique. Whether the Opus Plasma or a different technology is right for you, the clinic has the services and experience you've been seeking. Call, email, or visit (as restrictions allow) Spa Lumina for more information on the Opus Plasma or the many other services provided.