Orthotics, which are medical devices that are worn inside the shoe, are designed to help support the foot by correcting a number of biomechanical issues. Specialists like Josée Gingras, Lead Pedorthist at The Stride Clinic, craft custom orthotics made specifically to support each individuals' unique needs.
"Orthotic design should always take into account anatomy, range of motion, biomechanics, health history, activities, shoe type, and a number of other factors," explains Josée.
Different Orthotics for Different Uses
There are a many different types of orthotics and each one has a specific use. Josée explains a few of the main designs:
Dress Shoe Orthotics
Orthotics that are used with dress shoes are typically more narrow or shorter than other types of orthotics. They are also generally thinner and may have a cobra shape.
Unfortunately, dress shoe orthotics usually have fewer features and less control, but it is still possible to create helpful orthotics that fit inside your favourite dress shoes.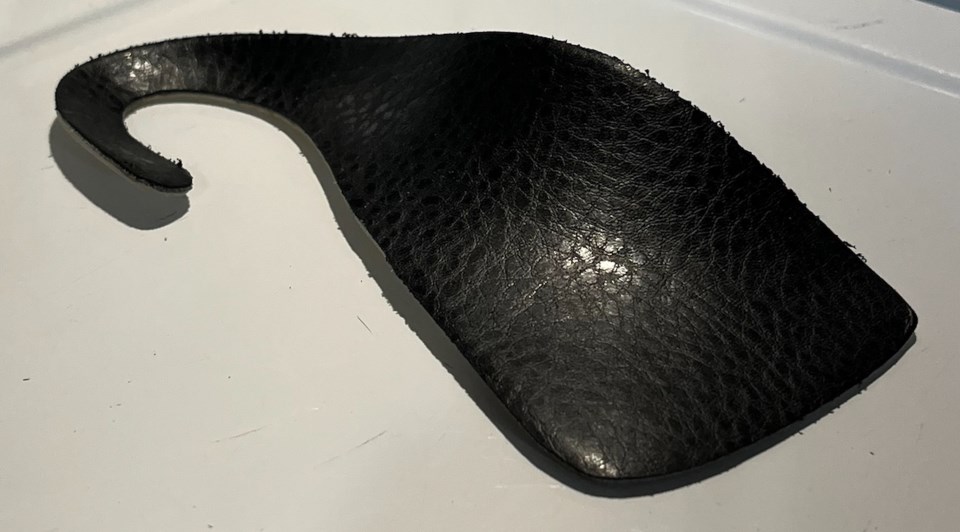 Sports Shoe Orthotics
Sports shoe orthotics generally have some flexibility and are designed to prevent or treat sports injuries and other biomechanical issues. They also often have moisture-wicking covers to keep your feet comfortable even when you are sweating.

Sandal-Specific Orthotics
Sandals require a different approach when it comes to custom orthotics. They are usually wider at the base and are often made with cork or foam materials.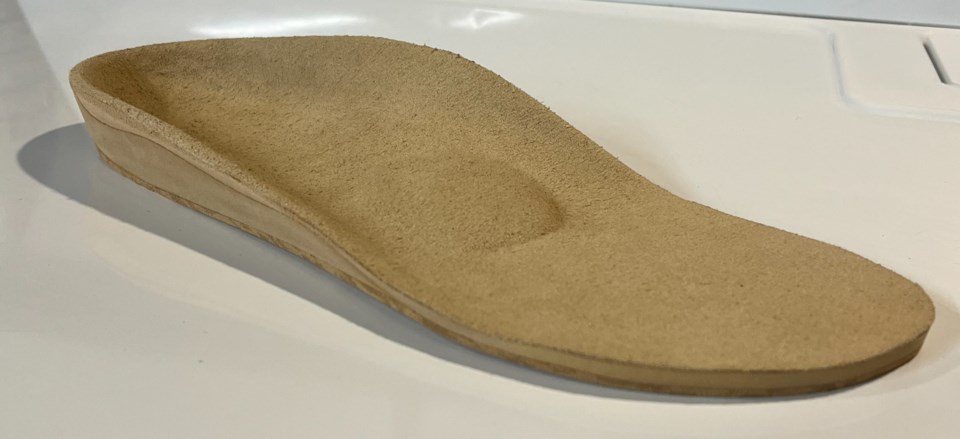 Orthotics for Work Boots
These types of orthotics are typically designed to be wider, have a stable base, and a firm build that makes them more durable. They can also have additional cushioning and a moisture-wicking cover to keep them comfortable for longer periods of time.
"An orthotic for a dress shoe should typically be different than one for a sandal, as should an orthotic for a gym shoe should be different than one for a steel-toed boot," says Josée.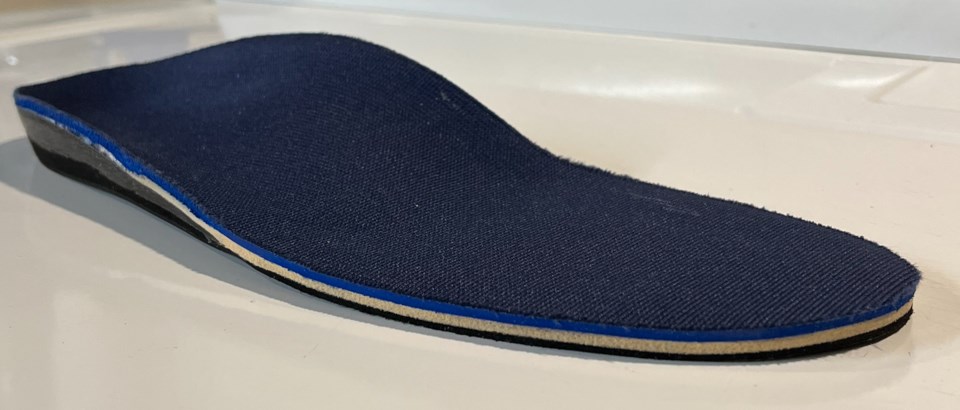 "There are many different design choices that go into an orthotic design. That's why it is important to have an assessment with a Canadian Certified Pedorthist and have a custom orthotic created specifically for your own unique needs and lifestyle."
Hand-Crafted Orthotics
When it comes to creating custom orthotics, the team at The Stride Clinic handcraft each orthotic in-house and by hand.
"There's no doubt that it takes more time and effort to hand make an orthotic, but we have found that handcrafting yields the best results. When fitting a particularly tricky foot or shoe, we have the knowledge, experience, and the tools to be able to make the best device for each unique individual. We consider all of the many factors that go into creating the best orthotic for your particular foot, health, and lifestyle," explains Josée.
For more information about orthotics or to make an appointment, visit The Stride Clinic online, call the Barrie clinic at (705) 735-1013, or call their clinic in Orillia at (705) 326-5808.