The simple message of "it takes a village to raise a child" is as relevant as ever when it comes to climate action: We are all in this together and we all have a role to play.
Our planet is in trouble and the window of opportunity to limit warming and take action on climate change is quickly closing. The good news is that the window is still open a crack.
The "less good news" is that it's going to take more than scientists constantly sounding this alarm to make real change.
It's going to take individuals, businesses, local leaders, government, and well everyone, to start making changes to our lifestyles, business models, rules and regulations to keep that window open and to keep hope alive for future generations.
That's where Living Green Barrie comes in.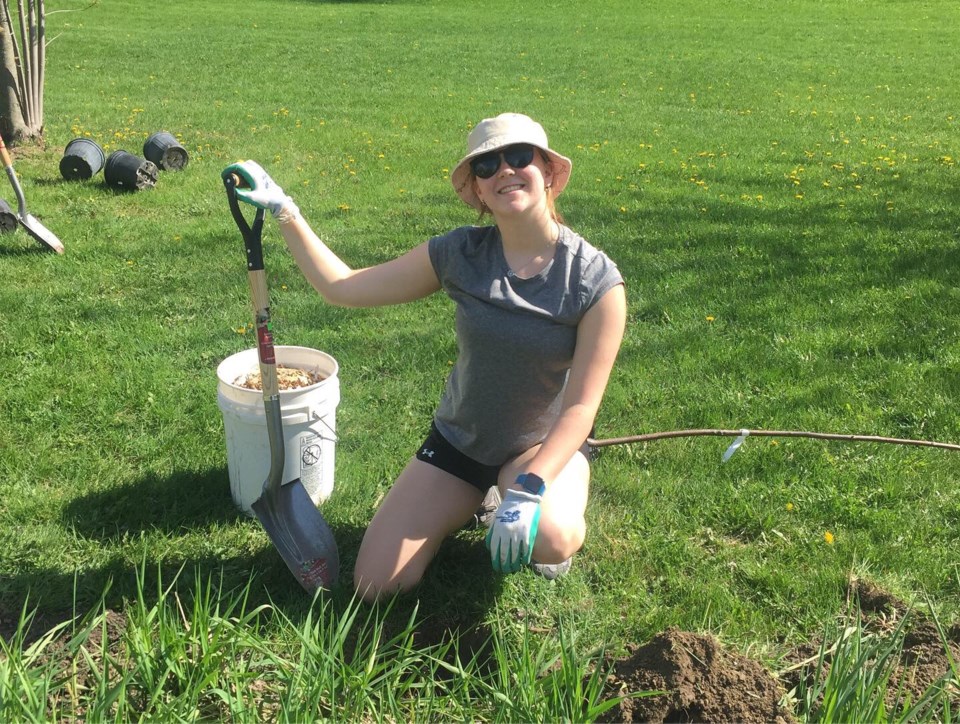 Living Green Barrie (LG) is a registered charity that has been carrying out environmental initiatives in the city for more than 30 years.
LG wants to help more people to make small changes today that, when added up, provide a pathway to a more hopeful tomorrow. In 2019, LG set out to plant 10,000 trees for Barrie as a way to make the city more resilient to climate change and engage the community on climate action.
So far, 3995 trees have been planted and LG is encouraging everyone in the community to get involved. Some concerned local businesses are helping the cause.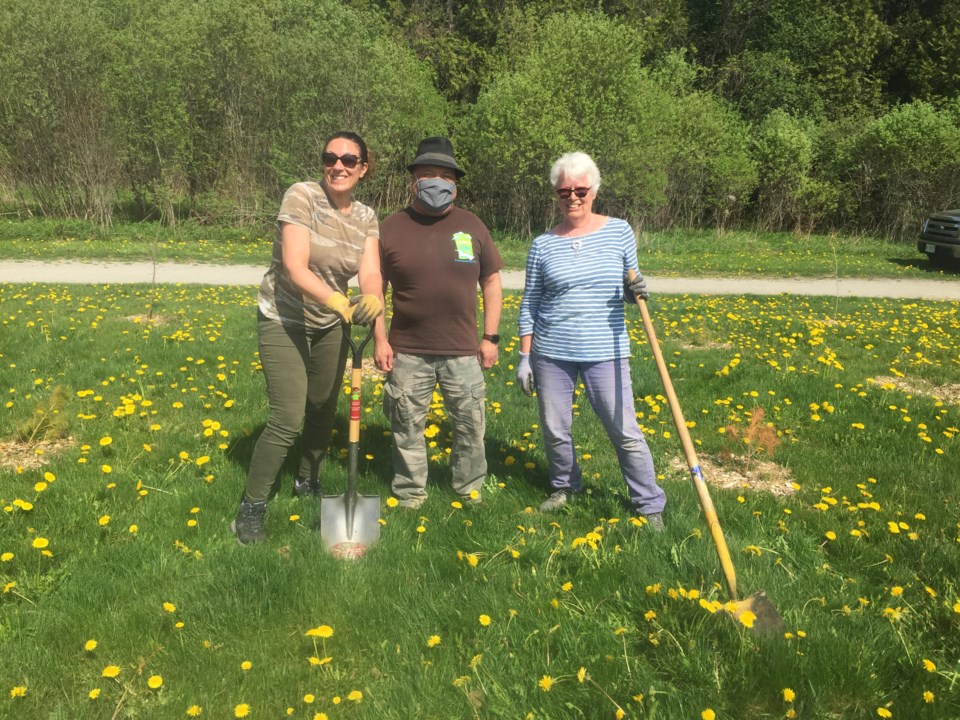 Jackie Ramler, Portfolio Manager | Raymond James | Executive Wealth Advisors is one of those businesses. Ramler sits on the Living Green Barrie volunteer Board of Directors as co-chair and she walks the walk when it comes to "living green."
Recently, Ramler launched a "Go Paperless" campaign, encouraging her clients to go digital to save trees. She then donated to LG to plant a tree for every client that went paperless.
This example just scratches the surface when it comes to Ramler's support. Not only does she drive an electric vehicle and encourage low waste living in the office, but she is also a valued LG sponsor, supporting tree planting initiatives and events put on by LG to encourage climate action, including the Tread Lightly Electric Vehicle Show happening in Barrie this July.
Pine Tree Realty is another local business that has recently come on board to support LG's 10,000 trees for Barrie campaign, staying true to their name. They have pledged to donate a portion of their profits from every transaction to go towards LG's tree planting goal!
LG and Pine Tree are excited to kick off this sponsorship with the Pine Tree Realty Community Tree Planting being held in Barrie on Oct. 29.
This event invites interested community members of all ages to come out and learn how to properly plant a tree, get their hands dirty, and have some fun doing it.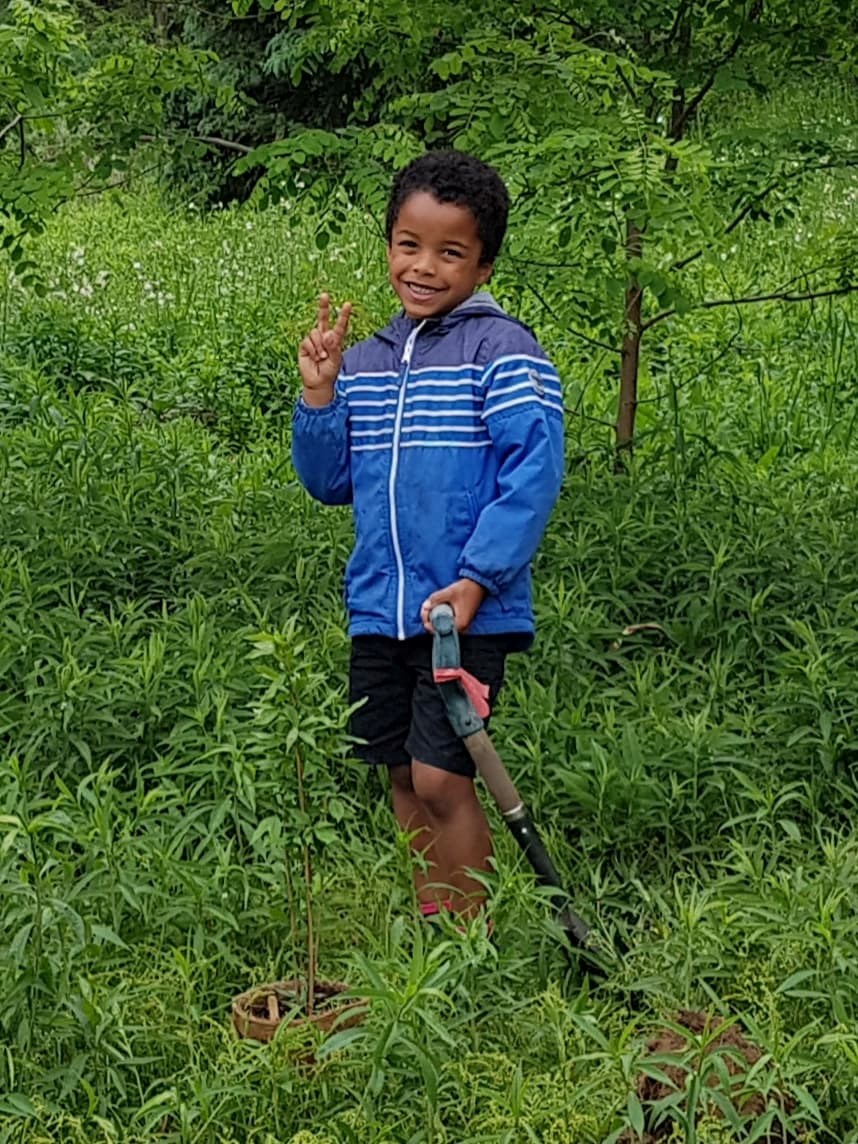 LG attributes the tree planting initiative success so far to our community and to businesses like Pine Tree Realty and Jackie Ramler | Executive Wealth Advisors who are stepping up to the plate to take action on climate at a local level.
As the saying goes, "it takes a village", and it's businesses like these that are keeping hope alive for future generations to live in a world with clean air, clean water, pristine forests, and to for humanity to exist sustainably.
For inquiries about LG sponsorships, donations, volunteering and more, please email info@livinggreen.info.
It's going to take the entire global village to tackle climate change, and it has to start with one person, one business, one leader.
LG would like to thank all of our supporters for their generous contributions. To learn more, visit them online here.