Todd Tuckey is the Chair of Kempenfest's 50th Edition. He has chaired the event for numerous years and been involved with Kempenfest for nearly half its existence.
Paul Markle is the Executive Director of the Barrie Chamber of Commerce and serves as Kempenfest's Treasurer.
He and Todd are also the key organizers of the Rotary Beer Garden at Kempenfest where 12,000 concert-goers are expected to consume nearly 1,500 cases of beers and coolers over the weekend.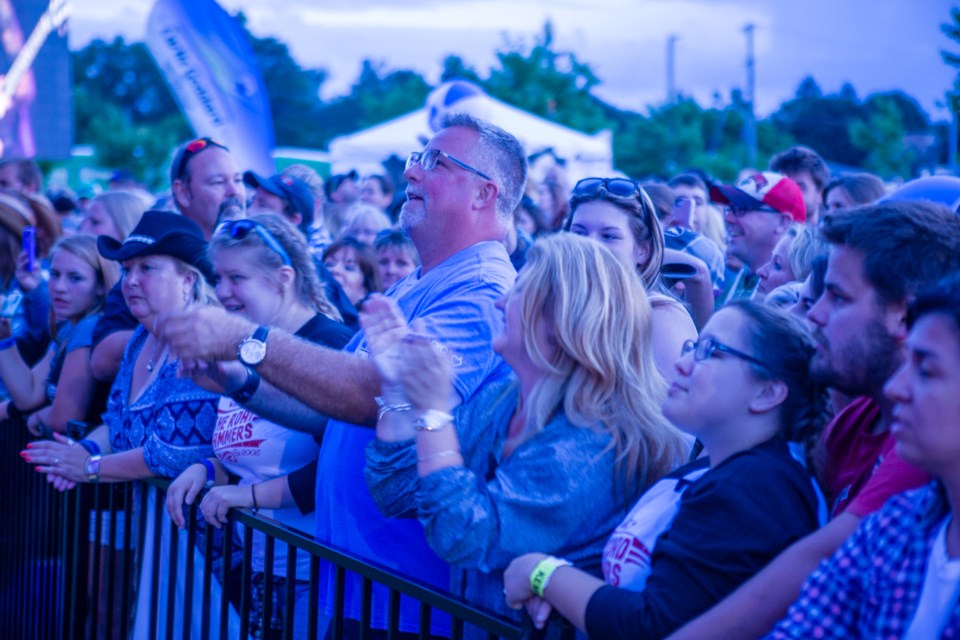 The beer garden is home to the OLG Main Stage, one of two entertainment stages at Kempenfest. Between the two stages, nearly 60 hours of music and entertainment programming fulfil one element of the event's commitment of:
Art that Inspires You. Music that Moves You. and Community that Connects You.
Tom Aikins is the Marketing Director for Kempenfest. While he admits art is the main attraction at Kempenfest, what's most important to him is the community that connects you.
"I think the biggest driver of Kempenfest 2022 will be that connection that people have missed for the past two years – people are just waiting to get back to normal, see people face-to-face, and celebrate the best of our summers here in Barrie."
As one of Ontario's largest outdoor festivals, Kempenfest's community connections run very deep. Nearly 700 volunteers representing the organizations behind Kempenfest join forces to deliver a weekend full of activity.
Those groups; The Barrie Art Club, Rotary, The Kiwanis Club, Optimist, Knights of Columbus and Chamber utilize Kempenfest to raise funds for the community work they do. The other connection Aikins is proud of is the connection to the business community.
We have over 40 sponsors who support Kempenfest and account for nearly half the organization's annual operating revenue. "We have several new sponsors this year, most notably TD, Muskoka Brewery and Georgian Bay Spirit Co. Without our sponsors, Kempenfest simply could not happen."
Aikins actually retired after Kempenfest's last event in 2019 – a planned transition to a full-time general manager for the festival.
When the new GM left Kempenfest during the first year of pandemic, Tuckey and Markle lured Aikins out of retirement and back into the "Kempenfam" – proof that Kempenfest's connections are hard to break.
Find out more about everything happening at Kempenfest here.