Today, the Ontario Provincial Police are warning credit unions in southwestern Ontario to be on high alert after two robberies targeted rural locations using similar tactics.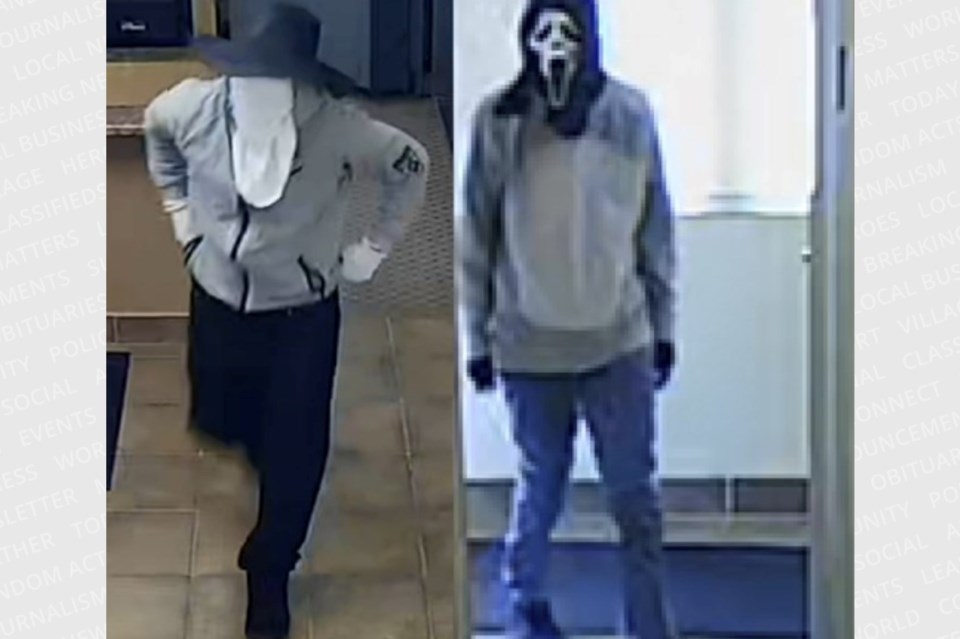 Most recently, a credit union in Feversham was robbed on May 19 when two masked men entered the Dundalk and District Credit Unit branch on Grey County Road 2 with a firearm. Employees at the bank were bound and a quantity of cash was stolen from the bank.
One suspect was described as male, black, thin build, 5'8" to 5'10" tall. The second suspect was described as male, thin build, 5'8" to 5'10" tall.
According to a news release from OPP today, there was a similar robbery in Arkona on April 4, where three suspects entered the Libro Credit Union branch in Lambton County, and locked the doors behind them. One suspect reportedly had a firearm. The three suspects left with an undisclosed amount of cash, and there were no injuries.
Police are urging all credit unions to take safety and security precautions following these two armed robberies.
The news release from OPP states employees of financial institutions should follow these tips if there is a robbery at their branch:
Don't touch any objects or surface that the suspect may have come in contact with in order to preserve evidence such as fingerprints, DNA, or footwear
Observe any suspect identifiers such as behaviour, odours, clothing brands, or other
Advise police of any suspicious person that seems out of place, both before and after the event.
"In the event of a robbery in progress, employees at financial institutions and members of the public are advised not to confront, attack, or chase the suspects," states the OPP news release. "Instead, cooperate with the suspects and do not volunteer information unless asked. When it is safe to do so, call 911."
If you have any information that can help investigators with these ongoing investigations, please contact the OPP at 1-888-310-1122. Should you wish to remain anonymous, you may call Crime Stoppers at 1-800-222-8477 (TIPS) or leave an anonymous online message at www.helpsolvecrime.com, where you may be eligible to receive a cash reward of up to $2,000.