Support an RVH Auxiliary business with all proceeds supporting patient care.
The RVH Auxiliary began in 1897 when a group of volunteers saw the need to raise funds to supply the hospital with bed linen and other supplies for patients. To date, the RVH Auxiliary, with 750 volunteers, has raised over $8 million, which has gone directly towards patient care.
Current pledge – $5 million Moments Matter Campaign

The Auxiliary's $5 Million pledge to Moments Matter was announced in May 2020.
The first $2.5 million will be dedicated to Maternal Health, with a focus on renovations to the Neonatal Intensive Care Unit.
Donate to RVH Auxiliary's Pledge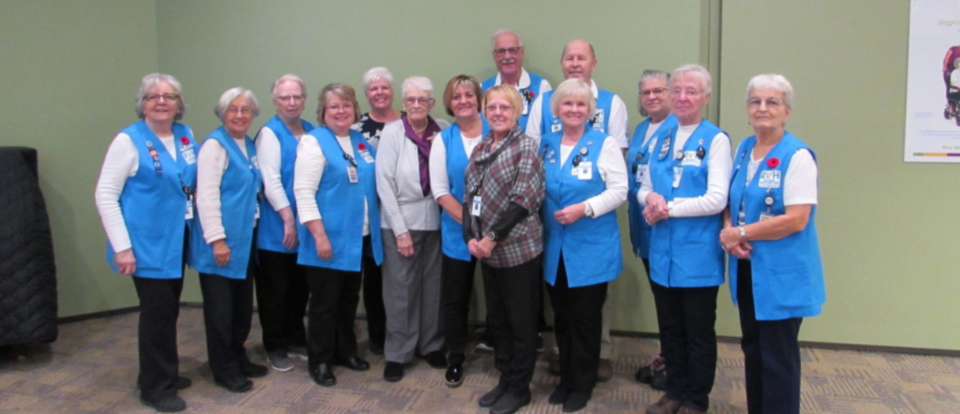 Our People
Becoming an RVH Volunteer and member of the Auxiliary is a wonderful way to get involved in your community, to meet other volunteers and to make new friendships. By participating in the Auxiliary and fundraising events, you learn important skills such as event planning and convening, leadership and team building skills.
Operation's Committee
There is a great need for volunteers willing to contribute their time to fundraising activities. As a member of the Auxiliary, you are eligible to participate as a member of the Board of Directors or of one of its committees, which include the:
Finance Committee
Governance Committee
Auxiliary and Community Engagement Committee
Awards Committee
It's a great way to take on a leadership role, to actively participate in decisions and to influence the direction of fundraising activities for RVH.
RVH Volunteers are all members of the RVH Auxiliary who meet and share information on a regular basis.
Here's How
General Meetings
Annual Awards Celebration
The volunteers are also kept up-to-date on news and activities through:
The Blue Brigade Bulletin