Welcome to the 2022 Holiday Gift Card Auction!
Thursday, December 1 at noon to Tuesday, December 6 at 9 p.m
Please READ THE RULES, particularly the part about credit card authorizations. In short, each time you place a bid, the system places a hold authorization for that amount on your card. When you are outbid, the hold is released. If you bid $50 on ten different items, this means $500 of your available balance will be unavailable until you're outbid. Any winning bids at the end of the auction are captured - meaning your card is charged. We recommend you use a credit card, not a debit card for this auction. A released hold may take several days to reflect on your statement.

What happens if I win?
After the auction closes, it may take us a few days to process the results. If you have won an item, you will receive a confirmation email, which will contain pick up instructions. For any auction related questions, please email [email protected]
Closed on Tuesday, December 6, 2022 9:00:00 PM
---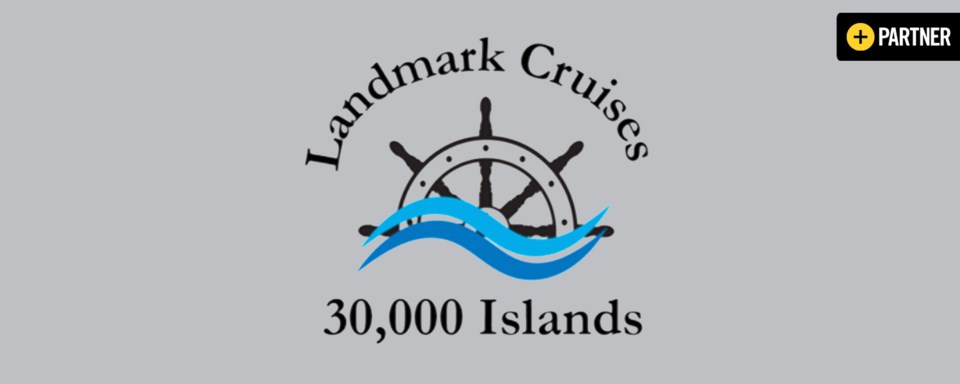 About Landmark Cruises
Landmark Cruises welcomes you aboard the Georgian Legacy sailing out of Penetanguishene and the Tobermory Flash sailing out of Midland!
Located on the beautiful shores of Georgian Bay, we strive to provide you with an unforgettable experience featuring iconic windswept pines, clear blue water, welcoming beaches and rocky grandeur.
A tour aboard one of our vessels, sailing beautiful Georgian Bay and its many inlets and islands is the perfect getaway you've been longing for. Bring your friends, family, clients, and co-workers; we know they won't be disappointed!
What could enhance this unforgettable experience? When booking a cruise aboard the Georgian Legacy, pre-order a chef inspired, mouth-watering meal or grab a snack and your favourite beverage at our fully licensed bar to enjoy on our spacious upper, open-air deck. Prefer to be inside? Take in the sweeping views from our lower, enclosed cabin.
In addition to our Lunch Cruise, Afternoon Sightseeing Cruise, Dinner Cruise and Fall Colours Cruise, we offer a variety of private events packages, as well as a full catered menu aboard the 90-foot, 300 passenger, all-weather Georgian Legacy.
Join us for a boat cruise of the Penetanguishene and Midland areas as well as the 30,000 Islands!
53 Bay Street
Address

53 Bay Street

Phone

705-549-3333