Welcome to the 2022 Holiday Gift Card Auction!
Thursday, December 1 at noon to Tuesday, December 6 at 9 p.m
Please READ THE RULES, particularly the part about credit card authorizations. In short, each time you place a bid, the system places a hold authorization for that amount on your card. When you are outbid, the hold is released. If you bid $50 on ten different items, this means $500 of your available balance will be unavailable until you're outbid. Any winning bids at the end of the auction are captured - meaning your card is charged. We recommend you use a credit card, not a debit card for this auction. A released hold may take several days to reflect on your statement.

What happens if I win?
After the auction closes, it may take us a few days to process the results. If you have won an item, you will receive a confirmation email, which will contain pick up instructions. For any auction related questions, please email [email protected]
Closed on Tuesday, December 6, 2022 9:00:00 PM
---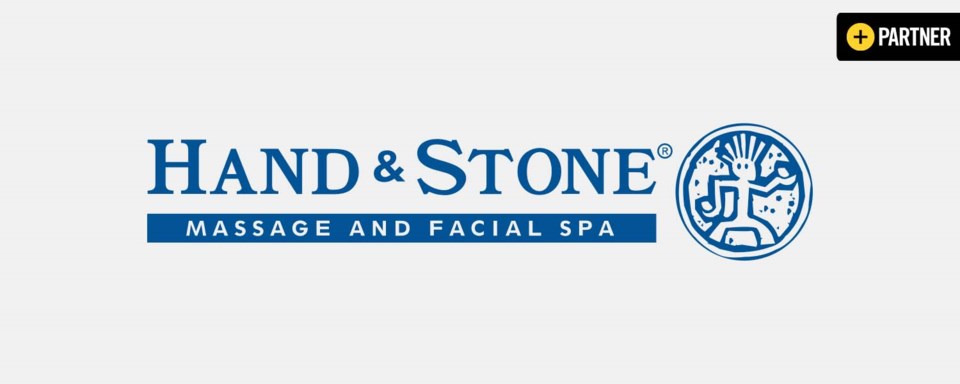 About Hand and Stone Massage and Facial Spa
Enjoy our Massage, Facial, Waxing and Laser Hair Removal services delivered in a spa-like, relaxing environment, open 7 days a week with extended hours at Hand & Stone Massage and Facial Spa Barrie.
Feel Great and Look Great with regular massages, facials, waxing and laser hair removal from Hand & Stone at the Park Place Mall across from LA Fitness in Barrie. Relax, Restore, Rejuvenate.
NEW to Hand & Stone Barrie South is our Laser Hair Removal. Say "hello" to silky skin and good-bye to razors and other time-consuming hair removal options! Hand & Stone's NEW STATE OF THE ART laser hair removal services will save you time and make in-grown hairs, razor burns, cuts and stubble a thing of the past. Stay smoother longer, with our faster, gentler and more effective LASER HAIR REMOVAL services.
In a stress-filled world, the Registered Massage Therapists (RMT) at Hand & Stone in Barrie will relieve tension, soothe tired muscles and ease headaches through our massage therapy services. We provide a number of massage techniques, including Swedish, Deep Tissue, Sports and more! Be sure to ask us about our Signature Hot Stone Massage, designed to melt away the stress of deadlines and hectic schedules. Looking for quality time with a loved one? Ask us about our private sanctuaries reserved for Couple's Massage.
Check out our NEW Decompression Cupping Massage Therapy to help improve circulation and relieve muscle discomfort.
Interested in our facial services? We know radiant, healthy skin reflects how you look and feel. Regular facials slows the aging process, improves circulation, unclogs pores, provides deep cleansing, re-hydrates your skin and clears impurities. Hand & Stone Barrie's facials are performed by certified Estheticians and are individually tailored for Women, Men or Teens. Ask us about our Microdermabrasion and Peels. Hand & Stone Massage and Facial Spa Barrie offers Dermalogica® and RVB diego dalla palma® products and we will prescribe a maintenance program so you can enjoy a clear, beautiful complexion in between regular appointments.
At Hand & Stone, we offer full face and body waxing customized to your needs. With our skilled waxing specialists, high-quality wax, commitment to sanitation and professionalism, you can confidently throw your razor away and enjoy long lasting results with smooth skin. Regular maintenance is recommended for consistent and more permanent results.
We'll help you look and feel your best, affordably! Call us today at 705.722.4772 to schedule your appointment! We're open 7 days a week with extended hours and gift cards available for all occasions.
130 Live Eight Way
Address

130 Live Eight Way

Phone

(705) 722-4772